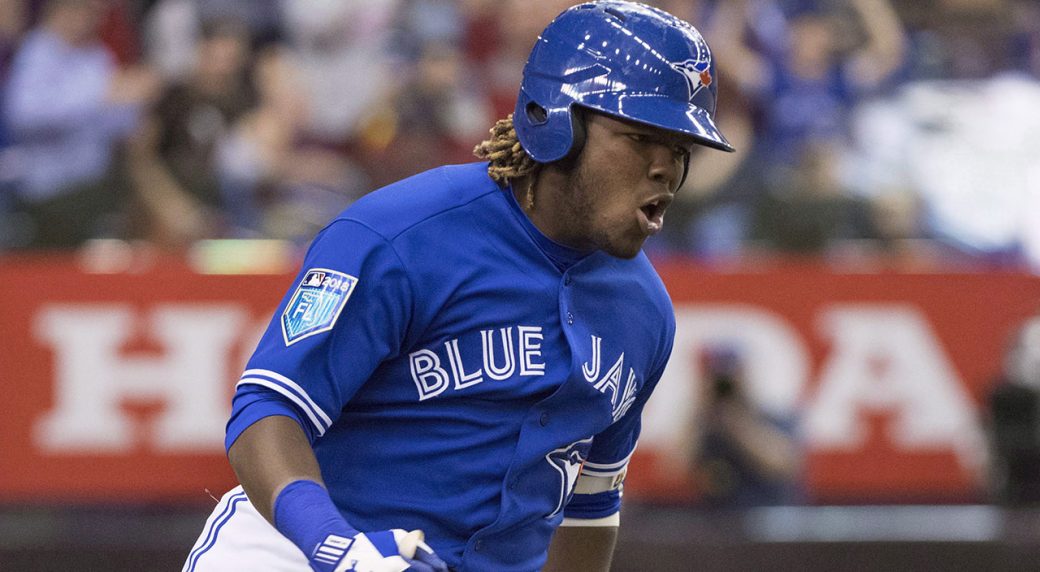 First of all, I want to wish all you JITHers a very happy mother's Day, both moms and single dads. It has been another eventful week for the Blue Jays, with injuries, demotions, and recalls. There was even a trade this week. The Blue Jays didn't have a great week on the field, getting swept by the Minnesota Twins in a three-game series in which they were outscored 20-1. Then Friday came and Clay Buchholz was unable to make his scheduled start and was eventually placed on the IL with shoulder inflammation. This left the Blue Jays with essentially three starting pitchers. They rectified the situation by acquiring Edwin Jackson from the Oakland A's for cash considerations (more on that later). The Socrates Brito experiment also came to an end as he was DFA'd Friday (nore on that later). Benefiting from players getting demoted and placed on the IL were outfielder Jonathan Davis, and relief pitchers Javy Guerra and Thomas Pannone, the latter of who was supposed to be going down to Buffalo, but he was quickly recalled once Buchholz was placed on the IL. Here are 10 random thoughts for week 6 of the MLB.
1. Let's start with Buchholz's injury. Originally, Blue Jays righty Clay Buchholz was scheduled to start the series opener vs. the White Sox, but he has inflammation in his pitching shoulder. He was signed in the off-season with the idea of being the team's #4 starter. Buchholz has a pretty extensive injury history. In 2010, he missed time with a strained hamstring, including the all-star game. The next season, Buchholz missed the final six weeks of the season with a stress fracture in his back. The next season, he missed time with gastrointestinal problems. He missed two months the next season with a neck strain. In 2015, his season was cut short by injury again. In 2017, Buchholz had to have surgery to repair the flexor tendon in his forearm. When he is healthy, Buchholz is a solid starter. Buchholz had a rough start to the 2019 season, missing his first couple of turns trying to get into shape. He was 0-2 with a 6.57ERA in the 5 starts he made prior to the injury.
2. With the Blue Jays down to three starters, they traded for A's righty Edwin Jackson (for cash considerations. The veteran righty was 6-3 with a 3.33ERA in 17 starts in 2018. At this point, the Blue Jays are looking for a reliable starter that can consistently pitch 6 or more innings. So far, Stroman and Sanchez are the only ones that have proven they can do that on a consistent basis. With a stretch of 16 straight days of games looming, it's important that the starters get at least 18 outs a few times. Jackson is likely to get the start Wednesday.
3. The Socrates Brito experiment is mercifully over. The Blue Jays traded for the veteran outfielder April 2nd. In 39AB, Brito had 3 hits (a triple and 2 singles), 5 runs and struck out an unacceptable 17 times. He looked like he had no game plan when he was at the plate. In the field, Brito made a couple of critical errors that cost the Blue Jays multiple runs. At the end of the day, it was better to let Brito go and give someone else a chance.
4. Jonathan Davis will be the first player to get the opportunity in the outfield. In 20 games as a September call-up last season, he was 5-25, including a double and had three stolen bases. He also showed promise in the field. Davis was 0-6 on the weekend with a pair of strikeouts.
5. Next, I want to address the issue of Marcus Stroman's hissy fit when getting pulled from the game Saturday. He had been pitching another solid game through the first six innings, giving up a pair of runs on five hits with plenty of ground balls. Stroman also had a decent pitch count with 79 pitches. However, the White Sox got to him and forced him to throw 18 pitches in the 7th inning bringing his pitch count to 97 pitches. Manager Charlie Montoyo opted to pull Stroman with a run in and runners on the corners and one out. Stroman completely overreacted, yelling at Montoyo, before begrudgingly giving up the ball. Stroman then proceeded to start lashing out at pitching coach Pete Walker. It's not the first time Stroman has let his ego get in his way. Montoyo is the boss and deserves respect. Could Stroman have escaped the inning with a double play ball? Perhaps, but he just as easily (and perhaps more likely) could have given up a three-run tater, which would have all but ended any chance of a comeback.
6. After putting Vladimir Guerrero Jr. in the #5 hole in the lineup for the first 8 games of his career, Charlie Montoyo made a smart move and moved Guerrero Jr. to the #2 hole in the line up with protection in the Blue Jays hottest hitter, Eric Sogard batting leadoff and Justin Smoak batting 3rd. The move paid immediate dividends as Vlad got on base all four times Saturday, with a pair of singles and a pair of walks. All weekend, he was seeing better pitches, whereas in the #5 hole, pitchers had no reason to pitch in the strike zone because there were no real hitting threats behind him or in front of him. It feels like Guerrero Jr. is real close to breaking out in a big way.
7. We're six weeks into the season and it's time to start speculating who will represent Toronto at the all-star game in 2 months time. Had Matt Shoemaker not gotten hurt, he likely would have been it. Marcus Stroman and Aaron Sanchez are both putting together strong seasons so far, but I'd give the edge to Sanchez due to the W-L record. If Vlad Guerrero Junior gets hot in the next six weeks, he may be the first Blue Jays rookie to make the all-star game in his rookie season. Eric Sogard is another possible candidate. In 71AB, Sogard is batting .310 with 4HR and 12 RBI. He has proven versatile in playing SS, 3B and 2B. Perhaps a new candidate will emerge in the coming weeks.
8. This is a pretty cool story about
Danny Jansen's mom
. Billet families are very critical in the minors with players facing their first time away from home. These players rely on the billets to provide a roof over their heads and some good family life away from home as they adjust to life as a pro ball player. A lot of players at the single-A or double-A levels are still in their teens or early twenties. Kudos to Kathy Jansen for opening your home to pro ball players.
9. Here's some
Mother's day tributes
from the players from around the MLB. Happy mother's day to all you JITHers.
10. Blue Jay of the week: Vladimir Guerrero Jr. The Blue Jays rookie had a strong weekend with three hits and a pair of walks. He also made several big plays in the field