Passionate discussions about the Toronto Blue Jays with a large dose of analytics, dog/cat gifs, and music videos. To support, donate here or use our Amazon Associate link.
Wednesday, August 4, 2021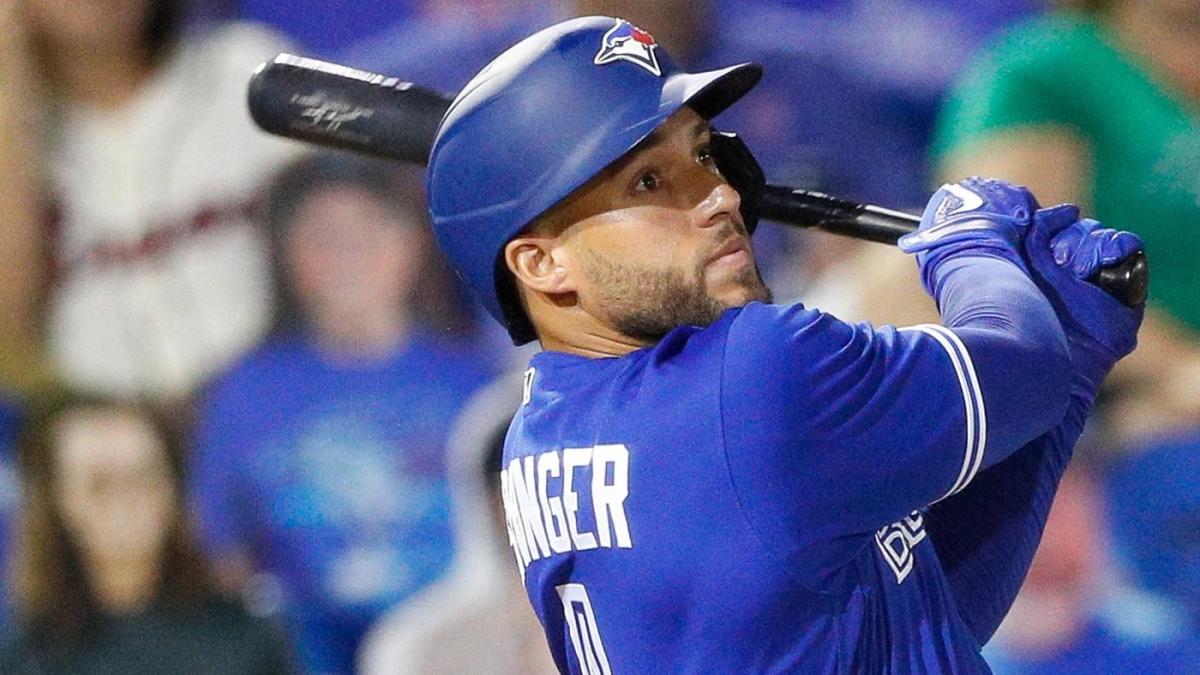 George Springer was 4-5 with 2 runs scored and 3RBI as the Blue Jays held on to defeat the Indians 8-6
After defeating the Indians on the backs of strong games from George Springer, Teoscar Hernandez and Hyun-jin Ryu. Joakim Soria was placed on the 10-day IL. Taylor Saucedo was called up to take his roster spot. Steven Matz got the start. Corey Dickerson was in LF after DH'ing yesterday and George Springer got the half day off today as DH with Randal Grichuk in CF and Teoscar Hernandez in RF. Could The Blue Jays make it two straight wins? Here is tonight's game recap.
Game Highlights:
The Blue Jays opened the scoring in the bottom of the 1st as George Springer led off with a solo bomb to dead center
Five batters later, Corey Dickerson doubled scoring Marcus Semien and Bo Bichette
A batter later, Randal Grichuk singled home Dickerson
The Blue Jays added a run in the bottom of the 2nd on a fielder's choice hit by Bichette that scored Springer
The Blue Jays added a run in the bottom of the 3rd as Reese McGuire doubled scoring Randal Grichuk
A batter later, Springer doubled home Breyvic Valera and Grichuk
JC Mejia pitching line:2.1IP 7H 8R (all earned) 4BB 0K 75 pitches (38 for strikes)
Steven Matz pitching line: 6IP 6H 0R 1BB 8K 92 pitches (64 for strikes)
The Indians got 3 back in the top of the 8th on a bases clearing double by Owen Miller that scored Fanmil Reyes, Bobby Bradley and Oscar Mercado
Two batters later, Miller scored on a sac fly by Bradley Zimmer
The Indians got one back in the top of the 9th as Jose Ramirez whacked an opposite-field shot to right-center
Three batters later, Mercado drilled a solo bomb to left
Final score: Blue Jays 8 Indians 6
My Take:
Steven Matz just made the decision on how to handle a crowded rotation, with the addition of Jose Berros. He threw six shutout innings, scattering 6 hits while walking none and striking out 8. It wouldn't surprise me if the Blue Jays opt for a 6-man rotation to give Hyun-Jin Ryu an extra days rest and maybe avoid what happened in the WC game vs. the Rays last season
The bullpen had a rough day. Taylor Saucedo, just called back up after Soria went on the IL, was lit up for 4 runs on 5 hits and did not retire a batter. Jordan Romano gave up a pair of solo home runs and had the tying run at bat before striking out Austin Hedges to end the game
As has been the trend, the offense scored early and often, scoring 8 runs over the first three innings and no base runners after the 5th inning. With the inconsistency of the bullpen, being able to tack on an insurance run late would take some of the pressure off the relievers.
George Springer is on fire! He was 4-5,including a leadoff HR and scored twice and drove in 3 runs
Every Blue Jays batter, except Bo Bichette (although he drew a walk, had an RBI and scored once
Corey Dickerson drove in his first two runs as a Blue Jay and scored his first run as a Blue Jay
The Blue Jays were 4-10 with runners in scoring position
Up next, the Blue Jays wrap up the season series against the Indians and will be looking for their 3rd straight win. Ross Stripling gets the start against Indians righty Tristan McKenzie
Posted by

opinionator777
at 11:33:00 PM


I am a graduate from SFU with a major in psychology and a minor in Health Sciences. I am a huge advocate for children w/ Special Needs. I'm a huge Canucks fan. As well I love watching baseball in the summer. I have an 8-year-old Havanese-Shih Tzu
Tuesday, August 3, 2021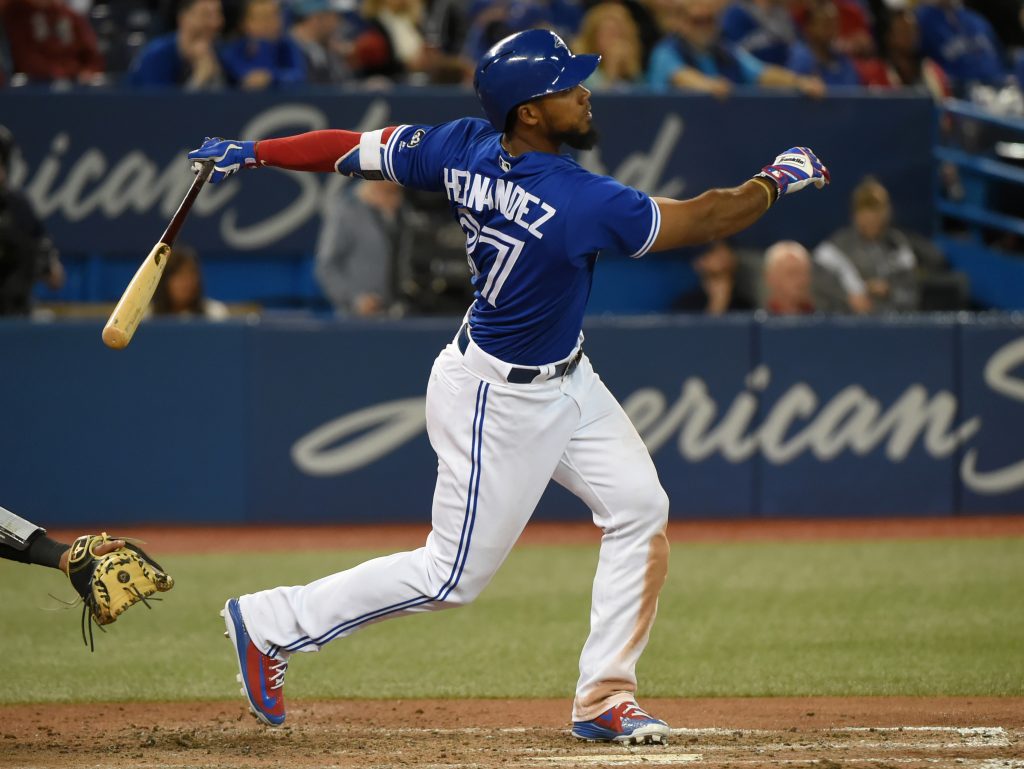 Teoscar Hernandez was 3-3 with 2 runs scored and 3 RBI in a 7-2 win over the Indians
After a tough extra innings loss yesterday, the Blue Jays were looking to even the series. Jonathan Davis was claimed by the Yankees. Cavan Biggio wss placed on the 10-day IL with mid-back tightness and Corey Dickerson was reinstated off the IL and DH'd tonight. Hyun-Jin Ryu got his first start in Toronto. Reese McGuire was behind the plate. George Springer was back in the field after DH'ing yesterday. Breyvic Valera got the start at the hot corner. Could the Blue Jays even the series? Here is today's game recap.
Game Highlights:
The Blue Jays opened the scoring in the bottom of the 1st as George Springer led off with a solo blast to left-center
Four batters later, Teoscar Hernandez whacked an opposite-field shot to right; also scoring Bo Bichette
The Indians got one back in the top of the 4th as Bobby Bradley doubled scoring Harold Ramirez
The Blue Jays added a run in the bottom half of the inning on a ground out by Breyvic Valera that scored Hernandez
The Blue Jays added a run in the bottom of the 5th on a sac fly by Bo Bichette that scored Springer
A batter later, Hernandez singled scoring Marcus Semien
Zach Plesac pitching line: 5IP 10H 6R (all earned) 0BB 0K 82 pitches (55 for strikes)
The Indians got one back in the top of the 6th as Ramirez doubled home Franmil Reyes
The Blue Jays added a run in the bottom half of the inning on a sac fly by Springer that scored Lourdes Gurriel Jr.
Hyun-Jin Ryu pitching line: 7IP 7H 2R (both earned) 0BB 8K 99 pitches (69 for strikes)
Final score: Blue Jays 7 Indians 2
My Take:
Hyun-Jin Ryu had a solid start in his debut pitching at the Roger's Centre, allowing 2 runs on 7 hits while walking none and striking out 8 over 7 innings. Ryu retired the first 6 batters he faced and the final 4 batters he faced.
The bullpen threw 2 perfect innings and struck out three
In his Blue Jays debut, Corey Dickerson was 0-4 and stranded 4 runners
Every Blue Jays batter except Dickenson and Vlad had at least one hit
The Blue Jays were 3-10 with runners in scoring position
Up next, the Blue Jays go for two straight wins over the Indians. Steven Matz starts against Indians righty JC Mejia
Posted by

opinionator777
at 10:49:00 PM


I am a graduate from SFU with a major in psychology and a minor in Health Sciences. I am a huge advocate for children w/ Special Needs. I'm a huge Canucks fan. As well I love watching baseball in the summer. I have an 8-year-old Havanese-Shih Tzu