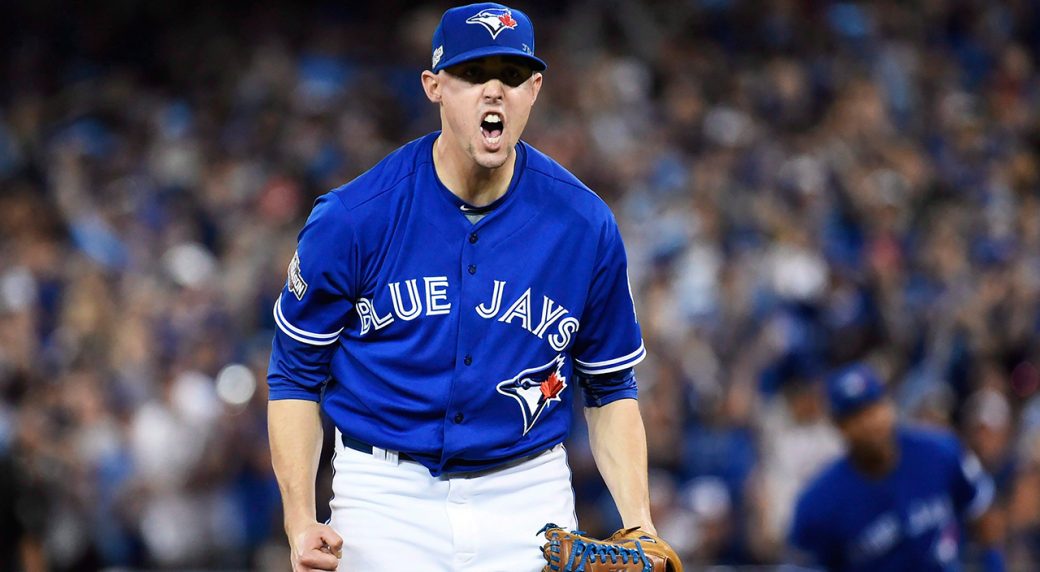 Aaron Sanchez threw 7 strong innings in a losing effort as the Blue Jays were shutout 3-0 by the Twins
After an ugly shutout yesterday, the Blue Jays were back at it today looking to snap a three game losing streak. Aaron Sanchez was looking to pitch deep in the ball game to save an overworked bullpen. Freddy Galvis batted leadoff with Eric Sogard getting the night off. Justin Smoak moved up a couple of spots to bat in the number 2 hole. Luke Maile got the start behind the plate. Could the Blue Jays snap the losing streak? Here is tonight's game recap.
Game Highlights:
The Twins opened the scoring in the top of the 1st on a bases loaded walk by Marwin Gonzalez that forced in Max Kepler
The Twins added a pair of runs in the top of the 6th as Mitch Garver smacked a 2-run shot to left-center; also scoring Eddie Rosario
Aaron Sanchez pitching line: 7IP 6H 3R (all earned) 3BB 6K 99 pitches (64 for strikes)
Jose Berrios pitching line: 7IP 4H 0R 0BB 5K 92 pitches (65 for strikes)
Taylor Rogers pitched a scoreless 9th for his 4th save of the season
Final score: Twins 3 Blue Jays 0
My Take
After a rough first inning where Aaron Sanchez gave up a couple of hits and walked in the first run while throwing 30 pitches. the Blue Jays starter settled down nicely, scattering 4 hits and walking one over the next 6 innings.It was great to see Sanchez rebound after a tough 1st inning and even better to see him get through seven innings.
The Blue Jays were SLIGHTLY better today. They got TWO base runners into scoring position (one to 3rd base!). Vlad got a hit! Billy McKinney had the hardest hit ball on the day, smacking a ground rule double into the right field corner. Alas, the next pitch, Brandon Drury grounded out
Another silver lining, the defense was much improved, other than Brandon Drury flubbing a ground ball, but he made up for it with a nice snag on a line drive that looked to be heading into center field. Vlad nearly threw the ball away, but Justin Smoak saved his butt.
Up next, the Blue Jays try to score a run and possibly avoid being swept by a red-hot Minnesota Twins squad that is now 7-3 in their last ten. Trent Thornton gets the start looking to follow up a strong seven inning gem of his own (perhaps this time he'll get some run support). The Twins counter with righty Kyle Gibson, who historically has struggled against Toronto.