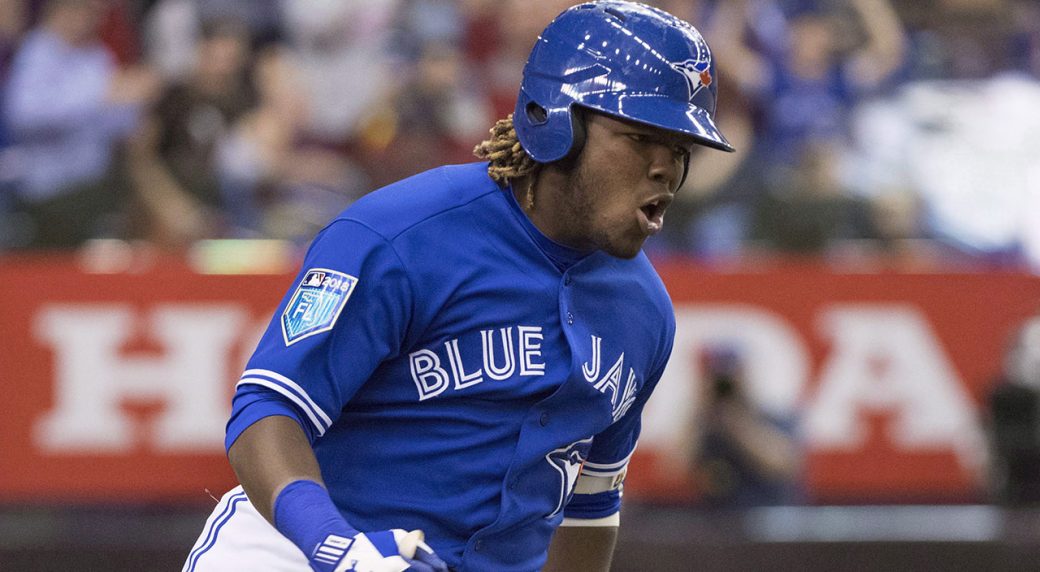 The week started off well with two come from behind victories against the Yankees with timely hitting. Vladimir Guerrero Jr. became the first player to hit a Zach Britton sinker that was below the strike zone for a home run.. Edwin Jackson was lit up for the 5th time in a row (more on that later). Marcus Stroman also had a rough inning where he gave up five runs in the 4th inning. The bullpen held up well this week to minimize the damage. Ken Giles even got to pitch in a game that mattered. This week, the Blue Jays play the lowly Baltimore Orioles and then face a much tougher test with the World Series champs of 2018. Justin Verlander should start on Saturday or Sunday. Here are ten random thoughts from week 10 of the MLB.
1. The Blue Jays got one of their walking wounded back this week as lefty Tim Mayza came off the IL. Mayza's return gives the Blue Jays an extra lefty option out of the bullpen. Mayza came into Saturdays game with a 3.32 ERA in 26 appearances. He threw an inning, allowing one hit Saturday. He'll likely be used several times in a given week. He won't need too much adjustment when the new rule comes into effect next season where relievers will be required to throw to three batters minimum or end an inning.
2. Ryan Borucki is still at least a month from rejoining the rotarion. The elbow injury he sustained in training camp turned out to be much more significant than first thought. Borucki was only supposed to miss one start, but has missed over two months and will be over three months when he finally returns. Borucki was one of the good news stories from last year, finishing with a 4-6 record and 3.87ERA in 17 starts in 2018. No doubt the Blue Jays will exercise extreme caution with him.
3. Another pitcher who is nearing a return is David Phelps, who began a rehab assignment on Wednesday. Phelps last pitched August 30, 2017. He missed all of 2018 recovering from Tommy John surgery. He shouldn't need too many rehab appearances before he's ready to join the bullpen. He's in Single A at the moment, so the team may opt to give him a few appearances the next week or two in AAA to face better hitters. Expect Phelps to join the team after the road trip this week.
4. Let's talk about the umpiring this week. It was downright atrocious at times. Blatant strikes called a ball, for example. On Tuesday, Angel Hernandez, one of the worst umpires in the league, was behind the plate. In the 5th inning, Masahiro Tanaka was getting visibly frustrated with the balls/strikes and went on to allow four runs in the inning because he was trying to baby his pitches across the plate instead of pitching.
Technology is being tested
this year in the Atlantic League and if successful, could be used in the majors soon. I think it would be good to get ball/strike calls correct all the time and technology could allow that to happen. Umpires should be allowed to overrule the machine and they should still be behind the plate.
5. One thing I noticed during the Yankees/Blue Jays series this week was how much Gary Sanchez moved his glove bringing the ball back in the strike zone. Luke Maile and Danny Jansen do this pretty blatantly too. These guys are all professional catchers and should be able to catch a ball without moving their catching arms much, if it all. If I was umpiring, I would not be so gullible to call a strike after a catcher moves his arm after catching the ball.. This is where the ball/strike calling technology can be really useful.
6. Let's talk about Edwin Jackson for a minute. He was acquired from the A's a few days after Matt Shoemaker tore his ACL, ending Shoemaker's season. Nobody expected Jackson to instantly become the ace of the staff. The team was hoping Jackson could be a reliable option as the 5th man in the rotation. In five starts, Jackson has given up an average of 6 runs a start (36 total, 32 of those earned). Jackson is averaging 2 walks/game (8 overall) and has 15 strikeouts or 4/game. After getting through five innings his first two starts, he has gone 4, 2.1 and 3.1 innings in his last three starts. The Blue Jays can't really skip his next turn with a big stretch of 15 days between off-days coming up starting Tuesday. However, maybe it's time to give SRF another chance. Reid-Foley threw seven strong innings in his start this week. I mean he can't be a worse option than E-Jack can he?
7. I was happy to see the Blue Jays draft the son of ex-Blue Jays legend Roy Halladay, Braden Halladay, fittingly in the 32nd round. While Braden is committed to Penn State, hopefully he'll sign with the Blue Jays when he is ready to turn pro. It would be cool to see Braden pitch on the same mound and play for the same team as his father did.
8. Ex-Blue Jay Troy Tulowitzki may have played his last game in the majors. He has been riddled with injuries, missing all of 2018 after surgery to both heels. Pretty much right off the bat after being acquired from Colorado in 2015, the injuries began for Tulo. His first injury occurred when he cracked his shoulder blade running into teammate Kevin Pillar trying to catch a pop fly. In 2016, he missed 20 games with a left quad strain. He then badly sprained his ankle running to 1st base July 29th that season. It'll be unfortunate if this is the way his career ends. You want to see a player go out on their own terms, and not be forced out of the game by injury.
9. Here's a look at some of the potential
landing spots for Ken Giles
, who's immense talents are being wasted on this sorry team. The 28 year old righty can be a big difference maker for a contender come playoff time.
10. Blue Jay of the week: Vladimir Guerrero who had some late inning heroics, including being the first player to hit a sinker that was below the strike zone off Zach Britton. He drove in the winning run in both wins this week.