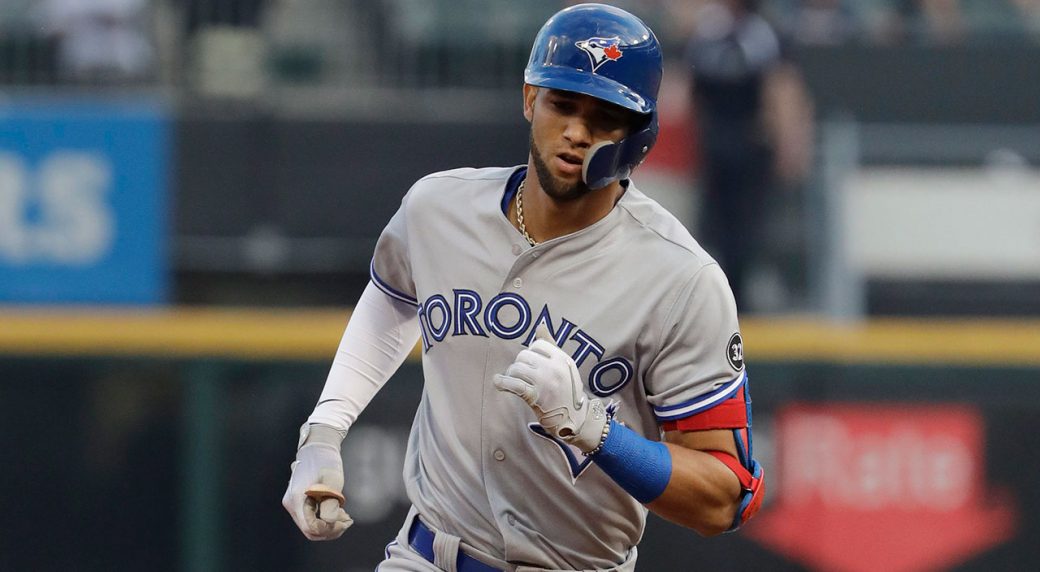 Lourdes Gurriel Jr. was 2-4 with 4RBI and a pair of runs scored as the Blue Jays shut out the Astros 12-0
After another blowout loss, the Blue Jays were looking to avoid being swept for the 4th time in 6 series. Vlad was back in the lineup, DH'ing after missing a game to rest the hand he bruised getting hit by a pitch Friday. Trent Thornton was back on the mound looking for his second career win. Could the Blue Jays snap the three game losing streak and split the road trip? Here is today's game recap.
Game Highlights:
The Blue Jays opened the scoring in the top of the 1st as Eric Sogard scored on a sac fly by Lourdes Gurriel Jr.
A batter later, Rowdy Tellez crushed a solo bomb to left-center
The Blue Jays added a pair of runs in the top of the 5th as Gurriel Jr. smashed a 2-run blast to left-center also scoring Sogard
Brad Peacock pitching line: 5IP 5H 4R (all earned) 3BB 5K 89 pitches (53 for strikes)
The Blue Jays added a pair of runs in the top of the 6th as Freddy Galvis cranked a 2-run shot to left also scoring Randal Gruchuk
Four batters later, Gurriel Jr. singled home Sogard
Two batters later, Teoscar Hernandez annihilated a three-run bomb to right also scoring Vladimir Guerrero Jr. and Gurriel Jr.
Trent Thornton pitching line: 6.2IP 6H 0R 3BB 7K 102 pitches (61 for strikes)
The Blue Jays added a run in the top of the 9th as Hernandez knocked one out to right-center that just cleared the wall
Final score: Blue Jays 12 Astros 0
My Take:
Trent Thornton was excellent today, tossing 6.2 shutout innings, scattering 5 hits and walking three. That he did so against the team that traded him is even sweeter. Thornton is really starting to develop into a strong starting pitcher.
The bats came out in a big way, especially in the 5th and 6th when they combined to score 9 runs on 8 hits and a walk. Most of the damage was done after starter Brad Peacock left the game. Every Blue Jays starter, except Danny Jansen had at least one hit.
This was a great response in front of the dads who made the trip out to Houston and those who were watching at home
Up next, the Blue Jays open a 4 game series at home against the LA Angels and a red-hot Shohei Ohtani. Edwin Jackson gets the start after he was skipped last time out. The Angels have not yet released the rotation for this series.