Wednesday 18 September 2019 - 7:05 PM ET - Camden Yards
Clay Buchholz (RHP 1-5 5.63 ERA 25 SO) v. Dylan Bundy (RHP 6-14 4.99 ERA 148 SO)
PREAMBLE
thoughts remain with our friend Lunchbox and his family. yours are big shoes to fill.
so, there i was, away from the temptations of the modern world, hidden deep in the jungles of Borneo, enjoying assorted fruit and insects with the orangutan family that had adopted me when Non'go the kindly Alpha Female pointed out to me no one had readied tonight's game thread; naturally, i sprang into action.
OF NOTE
the Orioles have the pitching advantage on paper, as it were, but don't be surprised if the crafty Buchholz goes through their lineup like a warm knife through head cheese. Cavan Biggio shoots for his second cycle in as many days; the odds are long, sure, but i once figured i'd never eat Kobe Beef. having said that, i'm still not sure it's worth the money.
LINEUPS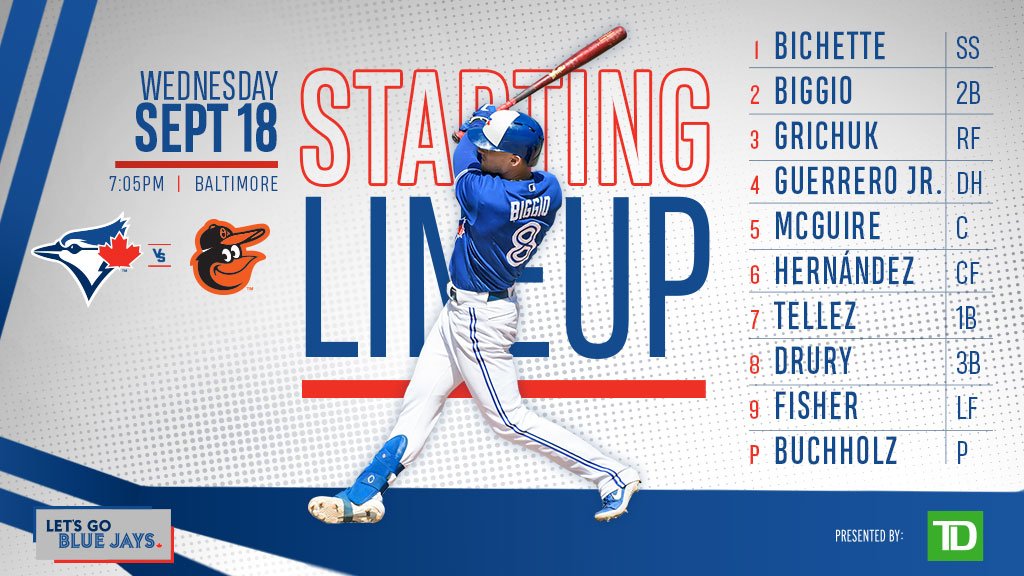 uhhhh, the Orioles don't TWEET their lineups? whatever -- they're a fuckin' gong show:
Jonathan Villar (S) SS
Trey Mancini (R) 1B
Anthony Santander (S) RF
Rio Ruiz (L) 3B
Austin Hays (R) CF
Dwight Smith Jr (L) LF
Pedro Severino (R) C
DJ Stewart (L) DH
Stevie Wilkerson (S) 2B
This is your
GAME THREAD
: "Back In Black-n'-Blue Jays" Edition.