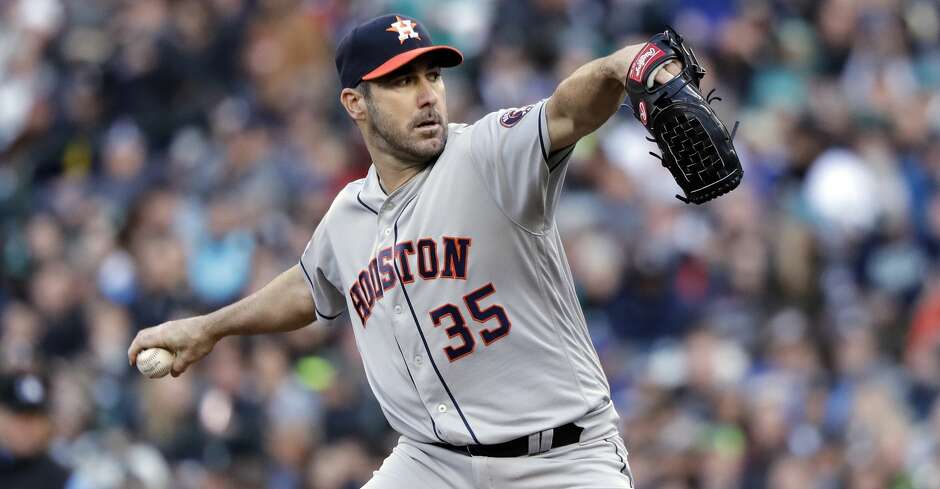 Justin Verlander threw his 3rd career no-hitter and 2nd against the Blue Jays in a 2-0 shutout win Sunday afternoon
First, my weekly random thoughts posts will be delayed a day due to the early game tomorrow, but the content will end today. Anything that happens tomorrow will appear in next week's edition.
After a win that felt like pulling teeth last night, the Blue Jays were looking to finish off the homestand with a victory. They were in tough facing Justin Verlander, who already no-hit the Blue Jays as a Detroit Tiger back on May 7, 2011. Justin Smoak was back at 1B with Rowdy Tellez serving as the DH today. Reese McGuire was behind the plate. Could the Blue Jays pull off a miracle? Here is today's game recap.
Game Highlights:
Wilmer Font pitching line: 2IP 1H 0R 1BB 3K 39 pitches (28 for strikes)
The Astros took the lead in the top of the 9th as Abraham Toro slammed a 2-run blast to left-center also scoring Alex Bregman
Justin Verlander pitching line: 9IP 0H 0R 1BB 14K 120 pitches (79 for strikes)
Final score: Astros 2 Blue Jays 0
My Take:
Wilmer Font pitched decent, allowing 1 hit and walking one over 2 innings work to set things up nicely for Sammy G, who pitched three perfect innings and struck out three.
What can you say about Justin Verlander, who should be a future hall-of-famer. He had Blue Jays batters stymied all afternoon, striking out 14 batters, with his only blemush being a 1 out walk to Cavan Biggio in the 1st. He was stranded at 2nd base. The strikeout to Justin Smoak to end the 4th gave Verlander 250 on the year, making him the 5th pitcher to reach the single season milestone five times. Sometimes you just have to tip your cap and say you were simply beaten by a better opponent.
Up next, the Blue Jays hit the road for a mini 2-game series in Atlanta that will finish off the interleague schedule for the year. The Braves and Blue Jays split the 2 games at the beginning of the week here in Toronto. Tomorrow's matinee is a rematch of last Tuesday's tilt with Canadian righty Mike Soroka pitching against Blue Jays righty Jacob Waguespack.