When you get fired for not winning a World Series cheaply enough
Tuesday, September 10, 2019 | 7:07 PM EDT
Skydome | Toronto, ON, Canada
Nathan Eovaldi (1-0, 5.77 ERA, 1.51 WHIP) vs. TJ Zeuch (0-0, 4.50, 1.25)

PREAMBLE:
The Jays are still trying to win their first game in September after a challenging road trip. Taking the mound for his first Major League start is 2016 1st round pick TJ Zeuch. After a promising debut following opener extraordinaire Wilmer Font, the team will see how Zeuch does in a traditional start.
The Sox will counter with Nathan Eovaldi, who has had a tough season after a fairy-tale playoff run earned him a healthy contract from Dave Dombrowski. The Jays will probably either score 8 runs or strike out 20 times against him.
NOTES:
Hoooooooooly crap the Red Sox are probably the worst run successful organization in sports. After firing Dombrowski within a year of building one of the best teams of the modern era because they lost the $/WAR title to the Rays, did the team show some basic appreciation for the remarkable success they had with the GM? They did not, instead anonymously slandering him personally and professionally to whoever would print it. At least they didn't accuse him of having a pill addiction, so they are making progress.
Meanwhile the Blue Jays are also not making the playoffs, but look like a model organization by comparison. I don't have much to add except they should maybe win a game this series. Enjoy watching the kids - at least a few of them will be on the next Blue Jays playoff squad.
LINEUPS: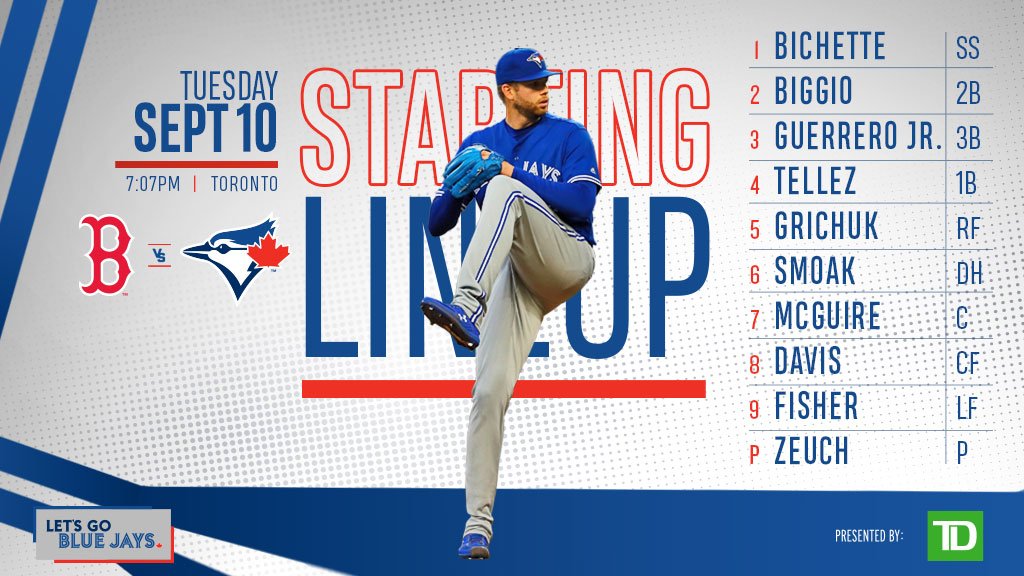 Nice to see Reese McGuire get another start. One of three players acquired from Pittsburgh in the Drew Hutchison trade, Reese has hit well in a limited sample size and looks pretty good behind the plate.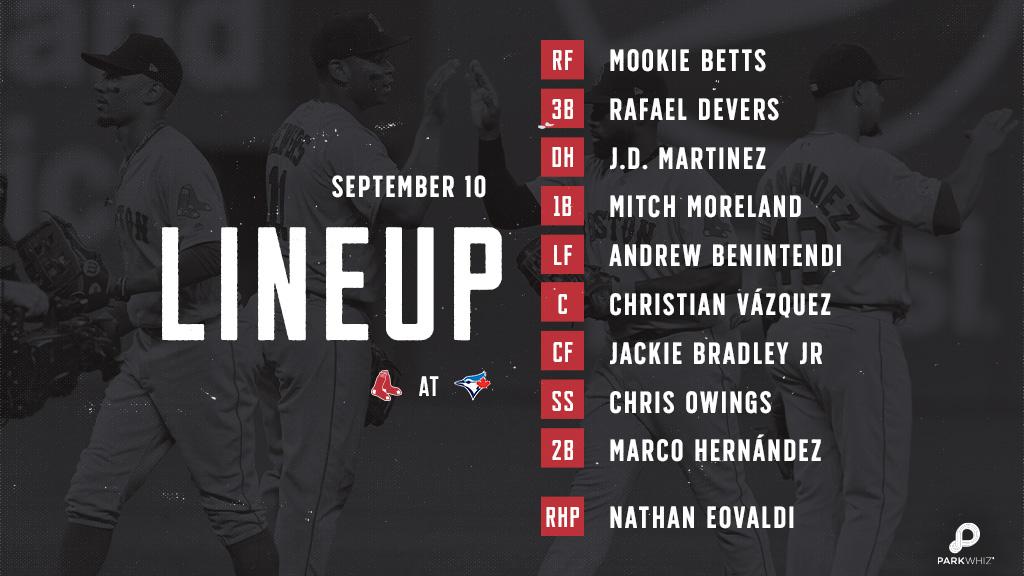 Looks like Dave Dombrowski was also in charge of making interesting graphics for the Red Sox lineup post.
This is your "8-10" Game Threat