Philadelphia Phillies @ Toronto Blue Jays:
Game 1
Friday, August 24th, 7:05pm EST. Toronto, Ontario
It's really hard to break a five-year habit.
Playing the Phillies all those few years had us looking at their record and laughing at it. They were tanking and they didn't hide any fact of it. They made sure all the 2008 champion vets were all gone and all the young players fully developed during the tanking, while acquiring more draft prospects for their farm.
Well, here they are in a tight AL East Division race against the AA-Young Buck Braves, and looking at the Nats saying, "well glad that's not us".
Little do the Phillies know, our team is waking up and benching guys who can't defend or last more than 5 pitches in an AB **COUGH COUGH ...TEOSCAR, SOLARTE... COUGH COUGH**.
Let us dump some uncertainty into those Phillies 'youngins minds. As the great philosopher
Rasheed Wallace
once said:
"As we chopped it down," he mentioned of the Phillies record, "them butt holes got tighter and tighter."
Uhhhhhh...maybe it didn't go exactly like that, but somewhere along those lines.
GAMETIME!
Pitching Match-up:
Phillies: Jake "Proud Republican" Arrieta (9-8 3.25 ERA) vs. Blue Jays: Ryan "Tom Holland" Boruki( 2-3, 4.27 ERA)
Lineups:
Phillies
1. Hernandez, C. 2B
2. Hoskins, R. LF
3. Cabrera, A. 3B
4. Ramos, W.
RF
5. Santana, C.SS
6. Franco, M.
3B
7.
Herrera, O. CF
8. Kingery, S.
LF
9. Quinn, R. RF
Blue Jays
1. GURRIEL, L.
RF (OMFG!!! I CAN WATCH BASEBALL NOW!!!)
2. Travis, D.
2B
3. Smoak, J.
1B
4. Morales, K.
DH
5. Grichuk, R. RF
6. Pillar, K. CF
7. Martin, R. C (When did he start catching?)
8. Diaz, A. 3B
9. McKinney B.
LF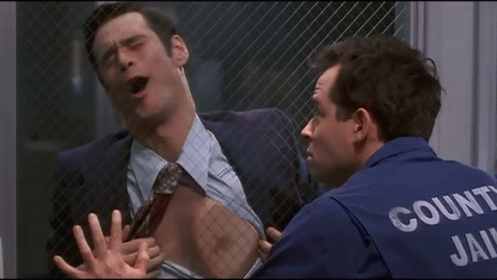 I am sure a playoff contending team like the Phillies can sure use a DH with all that extra talent on their bench. Funny. In this series, I would not be surprised if Kapler gets Arrieta hitting as a pinch hitter if we have a close game in extras on Saturday or Sunday. That guy can hit.