Friday July 20, 2018 | 7:07 pm
PREAMBLE:
We are back in action after a long 5 days off. The Jays are lucky to jump in right away against the Shitbirds. Not only do they have the worst record in baseball but they also just traded their only good player in Machado! (okay i just checked and they are essentially tied with KC for the worst but KC has a slightly worse winning percentage) This will definitely help them in the long run but makes them significantly worse this weekend when they face your slightly less bad but still horrible Toronto Bluebirds. At least they still have Chris Davis...
NOTES:
There is just over a week before the trade deadline! Shapkins better start making calls or I will be angry! but for the time being...enjoy the players on our current roster while they are Jays.

In minor league news, Vlad is back in AA!...as you may already be aware after witnessing my lonely 2 hour play by play by myself last night. He ended the day 1-4 in his first game back up. I wonder how long he is staying in AA before being sent up to Buffalo. I would imagine not very long at this point in the season. Bo looked great last night going 2-4 with 2 doubles and 3 RBI! I will keep you all posted about tonight's happenings as I will be watching both the Fishercats and the Jays.

— MLB Stat of the Day (@MLBStatoftheDay) July 20, 2018
LINEUPS!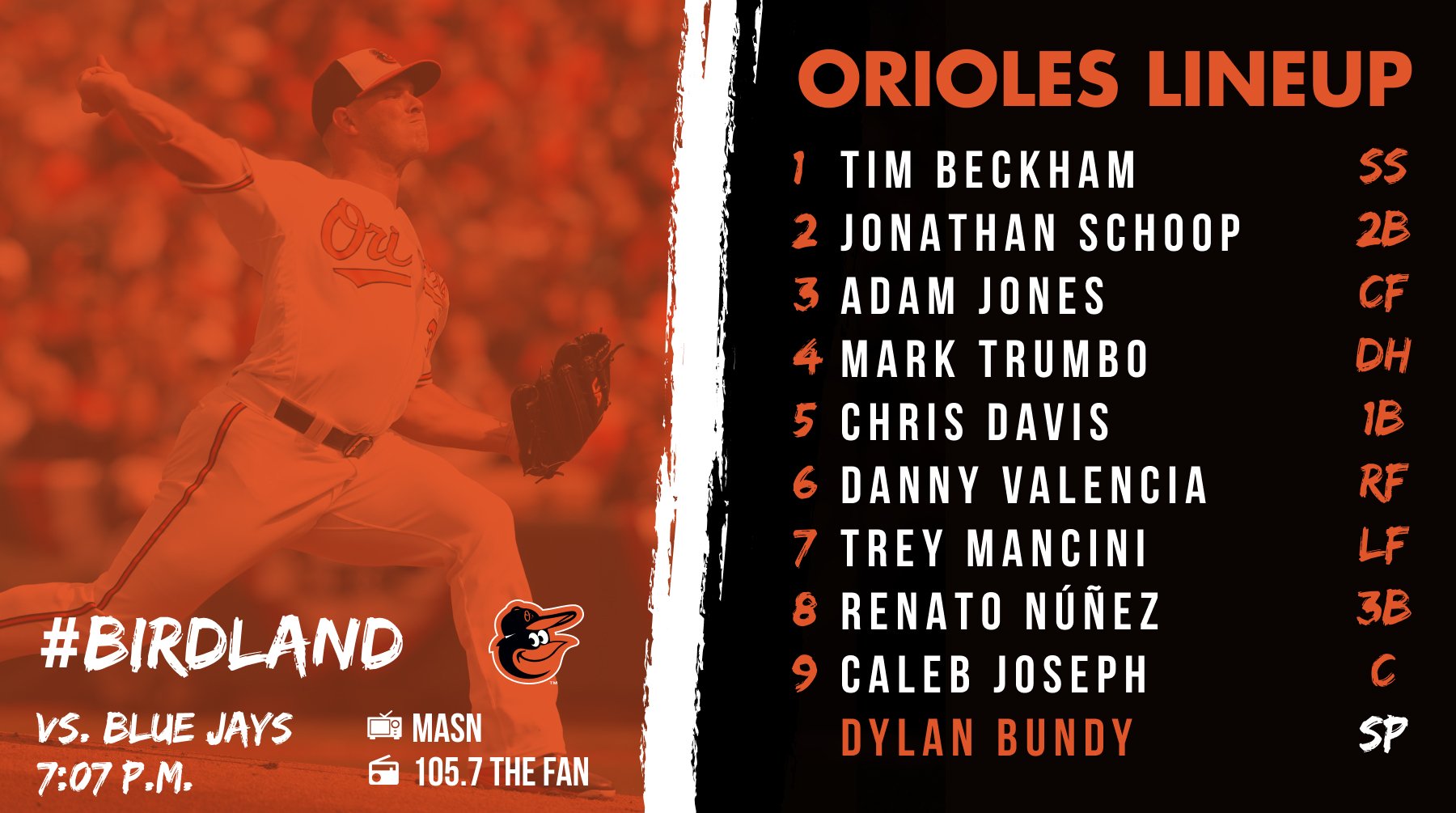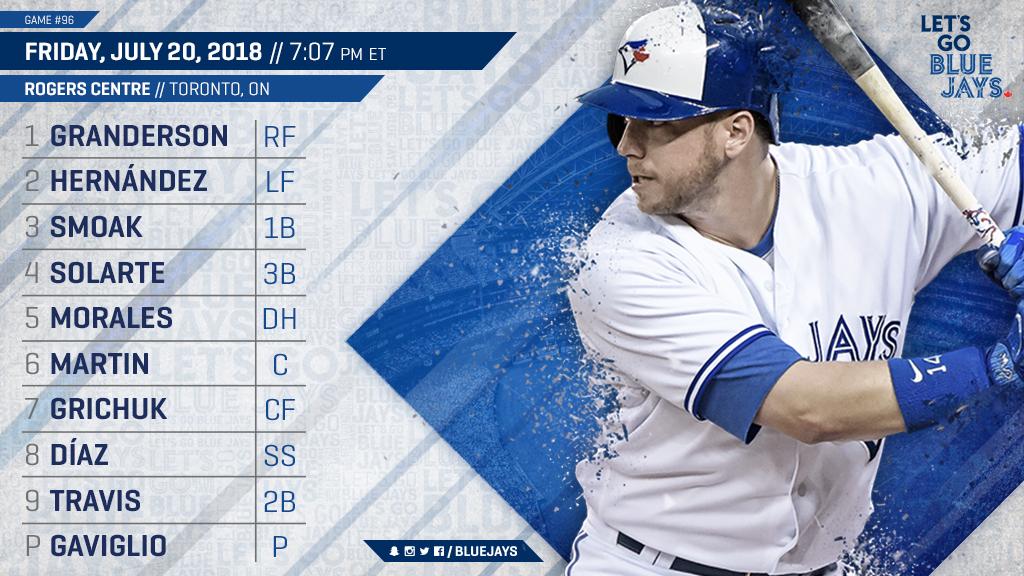 This is your game thread "thank god its Friday" edition.