Fenway Park | Boston, MA
Sam Gaviglio (2-3, 4.70, 1.30) vs. Eduardo Rodriguez(11-3, 3.62, 1.25)
PREAMBLE:
Sammy G gets the mound on TWO days rest as Sir Marco the Bold is injured and the Jays appear to be in shambles. Samwise got rocked a couple of days ago giving up 6 hits and 6 runs in 1.2 innings while only throwing 48 pitches. I do not have high hopes for a win today given Sammy G has had only 2 days rest, has been rocked a few times lately and is facing the best team in baseball while playing in a pinball machine.

The jays have had SIX! errors in the past 2 games...let that sink in. They had 4 errors in the first 2 innings last night alone. I know the team isnt great but they need to get their shit together. If you give teams unlimited chances (see Friday 5th inning) they will eventually get runs, its simple math! 1 + 1 = window.
NOTES:
Smoak has been white hot lately, lets trade him while he has value!
Smoak now has 7 HR in his last 13 games.

#BlueJays

— Keegan Matheson (@KeeganMatheson) July 14, 2018
Although Martin wasnt completlely horrible offensively last night, I think it is time for the Martin experiment to end and bring up our boy Danny J!
What an honor it is to be representing

@BlueJays

and USA at the MLB futures game! Off to D.C. ✈️✈️

— Danny Jansen (@D_Jansen31) July 14, 2018
Roster Moves!
With Jaime Garcia joining Blue Jays today, expect Ryan Borucki to be optioned to triple-A to make room on 25-man roster. He could return in 10 days to make his next start after all-star break.

— Arden Zwelling (@ArdenZwelling) July 14, 2018
err...false alarm!
— Mike Wilner (@Wilnerness590) July 14, 2018
When Jaime Garcia returns, he will be used out of the bullpen as a reliever. "He's all for it," Gibbons says.

#BlueJays

— Keegan Matheson (@KeeganMatheson) July 14, 2018
Vlad!
— MLB Pipeline (@MLBPipeline) July 14, 2018
LINEUPS: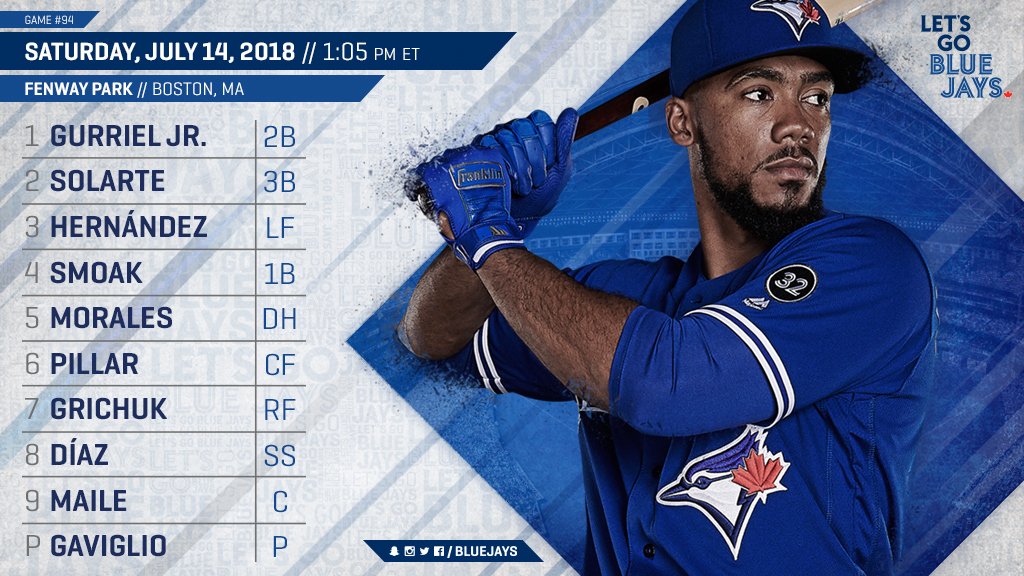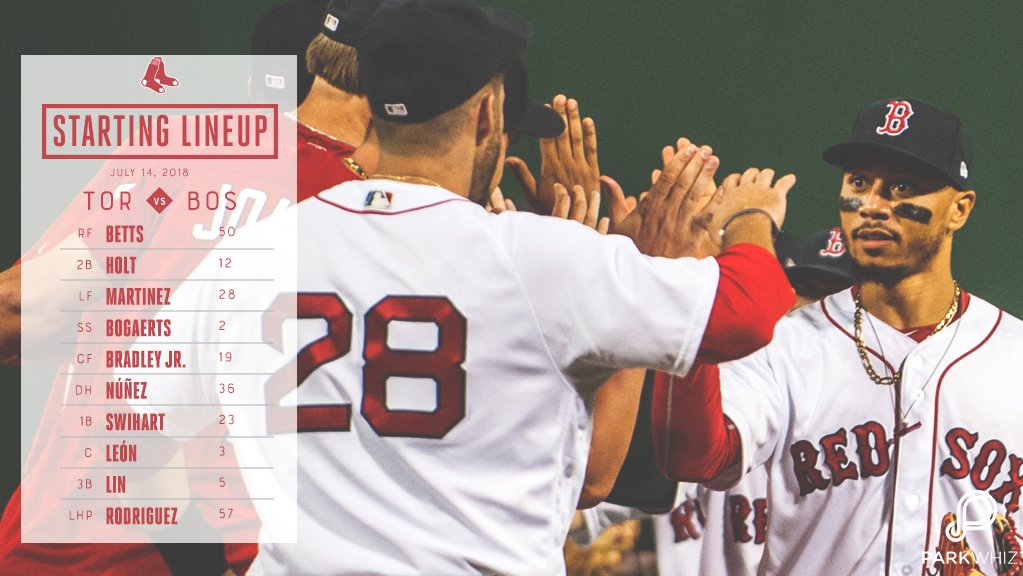 This is your game thread "Muck Fookie" edition.