Thursday, May 17th, 2018
7:07 EDT / Skydome / Toronto, Ontario
Andrew Triggs (3-1, 5.31 ERA) v. Aaron Sanchez (2-3, 4.08 ERA)
PRE-AMBLE:
The Jays have been scuffling. There's no denying that. However, in the last game the team won, hit well, hit well with players on base and JA Happ provided a great outing. Happ pitched deep into the game, didn't give up any runs, only 2 hits and no free passes. They say good pitching is contagious, lets hope ole Sanchy went full Marchand on Happ after his start yesterday.
The Bisons have been teasing a big announcement for the past day or so. There was lots of speculation but it turns out they're wearing dumb (albeit delicious) jerseys for a 4 game series in June. Woo-hoo.
OF NOTE:
Bruce Maxwell, backup catcher for the A's did not make the road trip to Canada due to ongoing legal issues. Maxwell plans to plead guilty to the charges but is unable to leave the USA until sentencing has been completed.
Toronto Blue Jays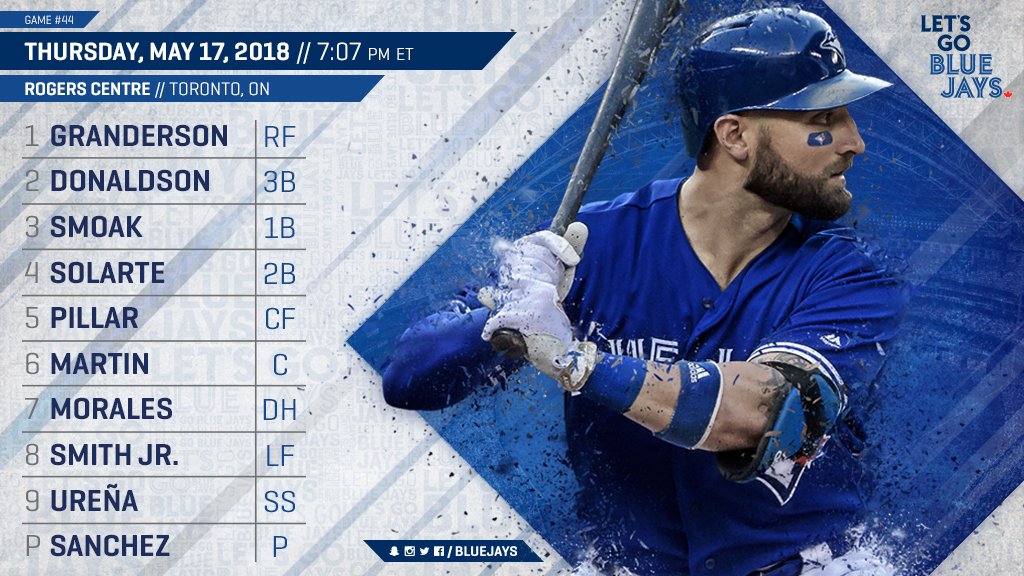 Oakland Athletics
1. Marcus Semien SS
2. Matt Joyce LF
3. Jed Lowrie 2B
4. Khris Davis DH
5. Matt Olsen 1B
6. Matt Chapman 3B
7. Stephen Piscotty RF
8. Dustin Fowler CF
9. Jonathan Lucroy C
This is your
GAME THREAD
: "Pimps from Oakland" Edition.
Lets do this!