7:07PM EDT / da Dome / Toronto
Chris Sale (3-1, 2.02 ERA, 0.98 WHIP, 63 K)
v. Aaron Sanchez (2-3, 4.14 ERA, 1.45 WHIP, 28 K)
PRE-AMBLE:
Its been a pretty rough couple of weeks in both Toronto sports and just in general news so lets try to have fun tonight, even if the Jays play like they have over the past month. There are some some ugly stats but I want to show of some positive stats for the Jays!
Where does Kevin Pillar's offense rank amongst our

#BlueJays

?

.315 AVG (1st)

6 SB (1st)

24 Runs (1st)

.359 OBP (T-1st)

.538 SLG (1st)

.897 OPS (1st)

45 Hits (1st)

16 Doubles (1st in MLB)

👏👍👊

#LetsGoBlueJays #HustleandHeart

— Scott BlueJaysAlways (@BluejaysAlways) May 11, 2018
Vladimir Guerrero Jr. in Class AA so far: .396 average, .446 OBP, 19 XBH, 12 BB, 12 Ks. And he played a lot of his April games in brutal weather, in the Eastern League.

https://t.co/8Zbl0ONtcm

— Buster Olney (@Buster_ESPN) May 11, 2018
Okay...thats all the positive I've got, but its early...Here is some (more) negative news on the Jays front.
Marcus Stroman hits the disabled list, right shoulder fatigue. Tim Mayza is optioned to Buffalo, as well. Joe Biagini and Sam Gaviglio are recalled.

#Bluejays

— Mike Wilner (@Wilnerness590) May 11, 2018
Was he injured all this time, or is this one of those "injuries" like Grichuk that is used to save face?
OF NOTE:
It doesn't get any easier for the Jays after losing 2 of 3 to Seattle including be no hit this week. Tonight they are up against arch nemesis and jersey ripping All-Star Chris Sale whose numbers this year are quite tasteful. Aaron on the other hand has not been as sharp this year, but maybe today is when he turns it all around!
In other news, it has been a busy day for Toronto sports today.
Brendan Shanahan, President and Alternate Governor of the

@MapleLeafs

, announced today that Kyle Dubas has been named the 17th General Manager in the Club's history.

#TMLtalk

— Leafs PR (@LeafsPR) May 11, 2018
Toronto has fired coach Dwane Casey, league source tells ESPN.

— Adrian Wojnarowski (@wojespn) May 11, 2018
Line ups!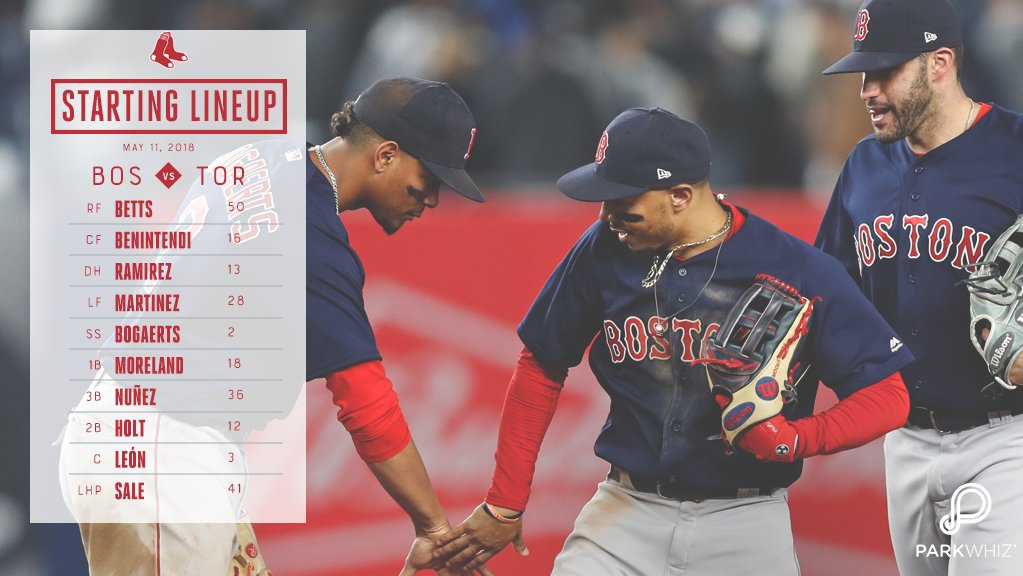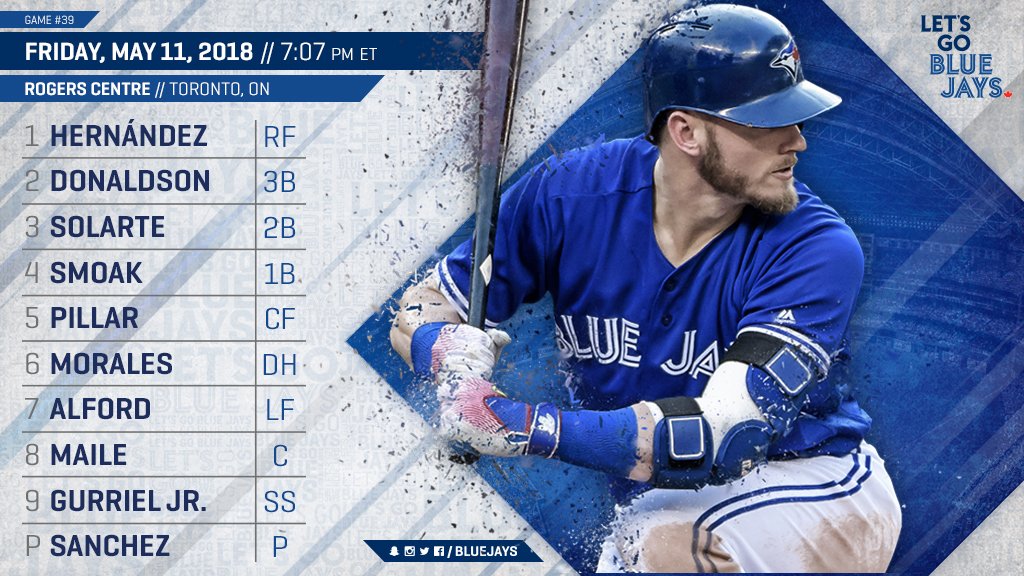 I must say, the Red Sox have a much better graphic designer than the Jays. Look how sharp that lineup tweet looks! I would get that tattooed on my chest...if all the players weren't garbage clowns and the team wasn't a fecal cesspool.
This is your Game Thread "Ay Ay Ron edition".