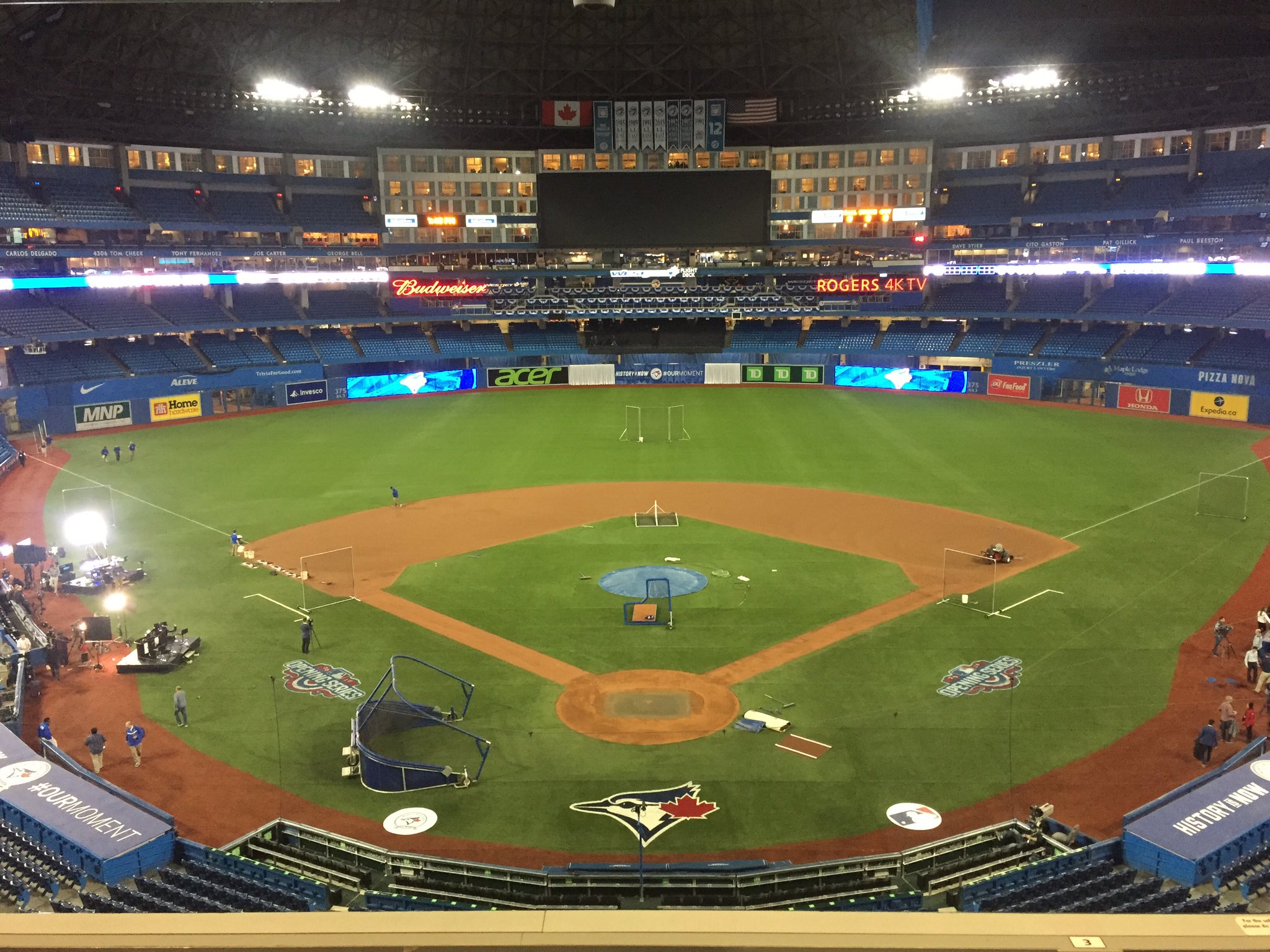 Here it is! The home opener! Look at that gorgeous field.
Stro vs Kelly. Pomp. Circumstance. Drunks. Let's do this!
For lineups and scuttlebutt, go to
Blue Jays Nation
.
If you hear Tabby refer to a player's appearance, feel free to add it to the
Tablerism speadsheet
.
If you're here for the first time, welcome! Please refer to the commenting guidelines and community information on the sidebar to find out about this place.