Hello All,
Remember Toonie Tuesdays? Yeah, me too.....
Had you for a second there, didn't I?
Do I have a surprise for you. NEWS! Actual NEWS! I mean, kind of. Tom Koehler and Ryan Goins have until Friday before they are non-tendered by the Jays!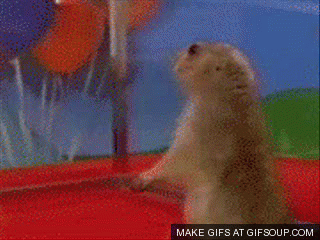 Well...sort of. Or not at all. I don't know! Where's the expert on these things? Basically MLBTR mentioned Tom and Ryan being among the non-tender candidates that have until Friday to be notified. They're arbitration eligible so can be traded, non tendered or have 2 months to work out a contract before arb hearings. Hopefully someone smarter than I will clarify in the comments if this is incorrect/misleading. Here's the MLBTR link for those who want to read.
Its a fricking Tuesday in November folks! What do you want from me?! Skateboarding cats?