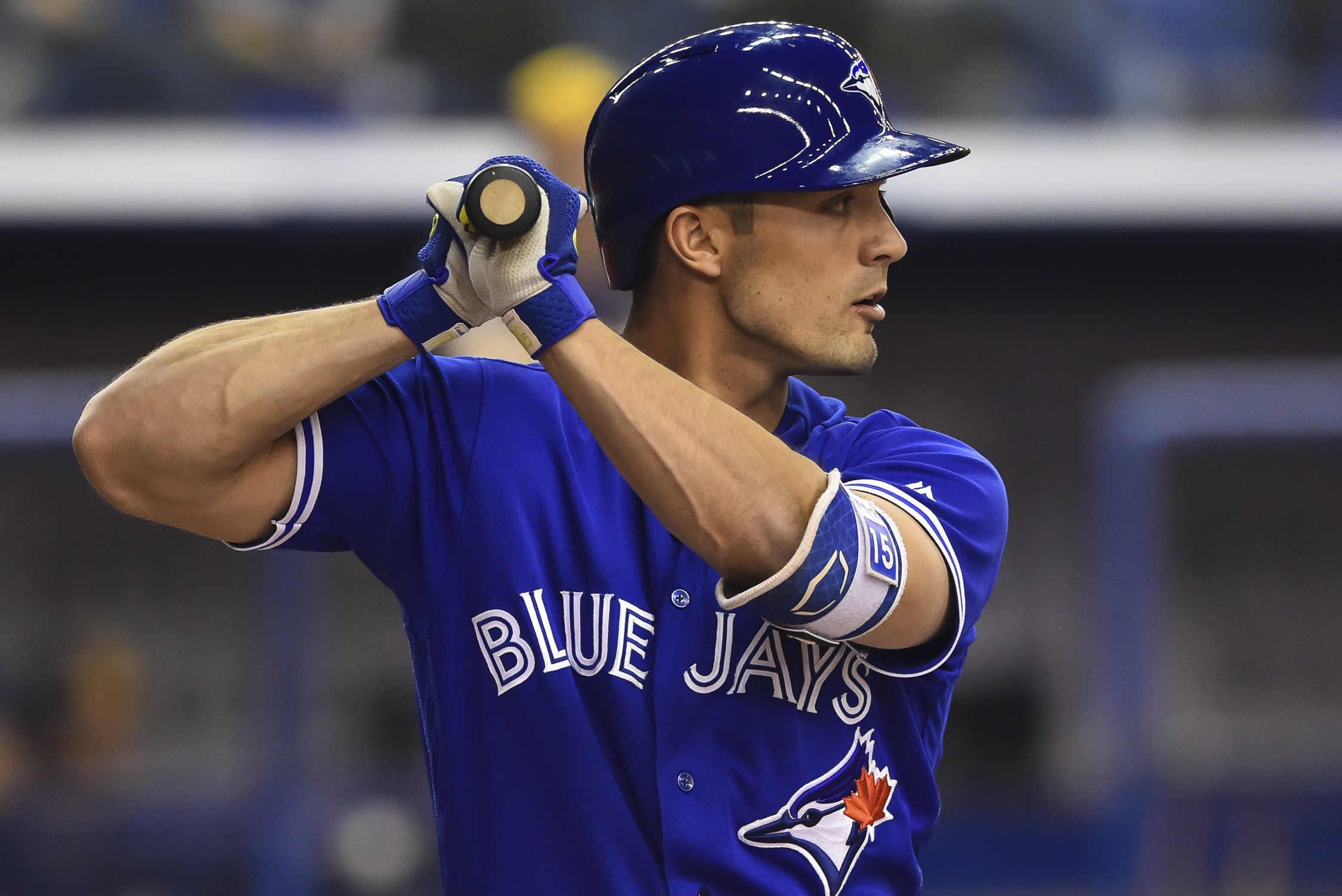 Randal Grichuk hit a solo HR in a 5-1 loss to the Rays
After another solid win over the Rays with every part of the lineup comtributing and a decent outing by Ross Stripling, the Blue Jays were looking to wrap up the homestand with a win. Rafael Dolis was reinstated from the 10-day IL and Nick Allgeyer was optioned back to AAA. Robbie Ray got the start. Danny Jansen was back behind the plate for the first time since June 6 when he injured his hamstring going into third base. George Springer got the half day off, serving as DH with Lourdes Gurriel Jr. in LF, Randal Grichuk in CF and Teoscat Hernandez in RF. Bo Bichette was back in the field after DH'ing yesterday. Cavan Biggio got the start at the hot corner. Could the Blue Jays end the home stand with a sweep of the Rays? Here is today's game recap.
Game Highlights:
The Blue Jays opened the scoring in the bottom of the 2nd as Randal Grichuk whacked a solo blast to left
The Rays tied the game in the top of the 6th as Wander Franco smashed a solo blast to right-center
Two batters later, Austin Meadows doubled home Yandy Diaz
Ryan Yarsborough pitching line: 5IP 4H 1R (earned) 0BB 5K 71 pitches (46 for strikes)
Robbie Ray pitching line: 7IP 5H 2R (both earned) 2BB 6K 104 pitches (67 for strikes)
The Rays added a run in the top of the 9th as Meadows doubled scoring Diaz
Two batters later, Taylor Walls doubled home Brett Phillips
A batter after that, Francisco Meija scored on a sac fly by Mike Brosseau
Final score: Rays 5 Blue Jays 1
My Take:
Robbie Ray was solid, tossing 7 innings, allowing 2 runs on 5 hits while walking 2 and striking out 6. He retired 6 in a row at one point and struck out 4 in a row during that stretch. It was really only the 6th inning where he ran into any issues, allowing a pair of runs on 2 hits and a walk.
Rafael Dolis can be frustratingly inconsistent. When he's on, he's a solid choice late in the game and can close out games if Jordan Romano is unavailable. In his first game back off the IL, Dolis only retired one of the batters he faced and was charged with three earned runs on 3 hits. There are times when Dolis sturggles to find the strike zone, today being one of those days. Eleven of the twenty pitches he threw were for balls. With few other options in the bullpen, he'll be handed more opportunities to pitch in close games, but once the injured players, such as Julian Merryweather and Ryan Borucki return from the IL, Dolis could find himself pitching in lower leverage situations
Another frustrating part of the Blue Jays play this season has been the fundamentals. Bo Bichette bobbled a grounder hit to him and Teoscar Hernandez flubbed a flyball hit his way. You can;t be giving teams extra outs because most will make you pay. Bichette has made 12 errors. Could a position change be in order for Bichette?
Danny Jansen was 1-2 in his 1st game back off the IL. He threw out Randy Arozarena at 2nd base in the 5th inning. What's going to keep Jansen in the lineup will be his bat. With the hit, Jansen raised his season average to .164. Pitchers almost have a better chance of getting a hit than Jansen at the moment.
Randal Grichuk provided the only offense with a solo shot in the 2nd. Bo Bichette was the only Blue Jay to get on base twice
Up next, after an off-day/travel day tomorrow, the Blue Jays hit the road to begin a week long road trip that will take them to the all-star break. Their first sop will be in Baltimore, The Blue Jays have won 5 of the 7 meetings against the Orioles so far and have outscored their AL East rivals 49-30. Neither team has set their rotation for this series.