Rangers have been swept away.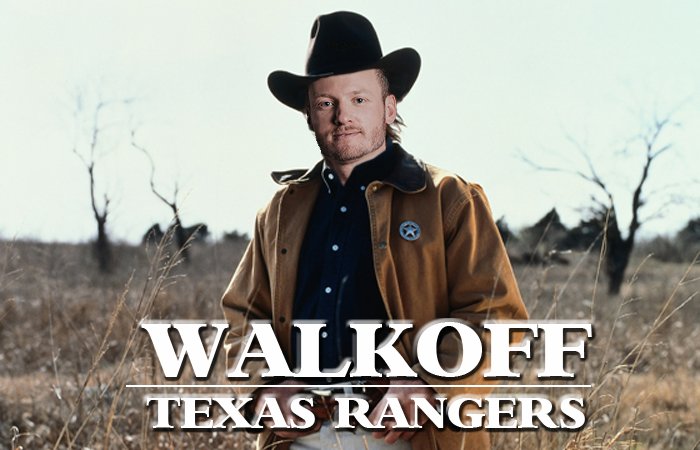 Like so many half sipped empty champagne bottles that litter the Jays clubhouse floor.
This game had it all. Great pitching, huge hits, incredible defense, booted balls and hustling hobbled-hipped heroes.
The guts and pure instinct he showed rounding third and making a break for home can't be taught.
Donaldson found some time to pose with Cecil's little girl, I mean, I want to marry the guy.
Happy Thanks-Gibbons.
On Holiday Sunday Gibby seemed to make all the right decisions.
Leaving Sanchy in to find his groove, Upton pinch hitting, leaving Osuna in for 2 and thereby making him physically ineligible for a potential game 4. Everything he chose to do came up gold.
Rusty tries to avoid the dog-pile. Silly Rusty, Pillar and Upton and way to fast for cranky catcher knees.
Call the Vet because these pythons are sick!
Pillar gets liftoff, he may or may not have an MX missile for a cock.
Tulo may or may not be smiling in this one....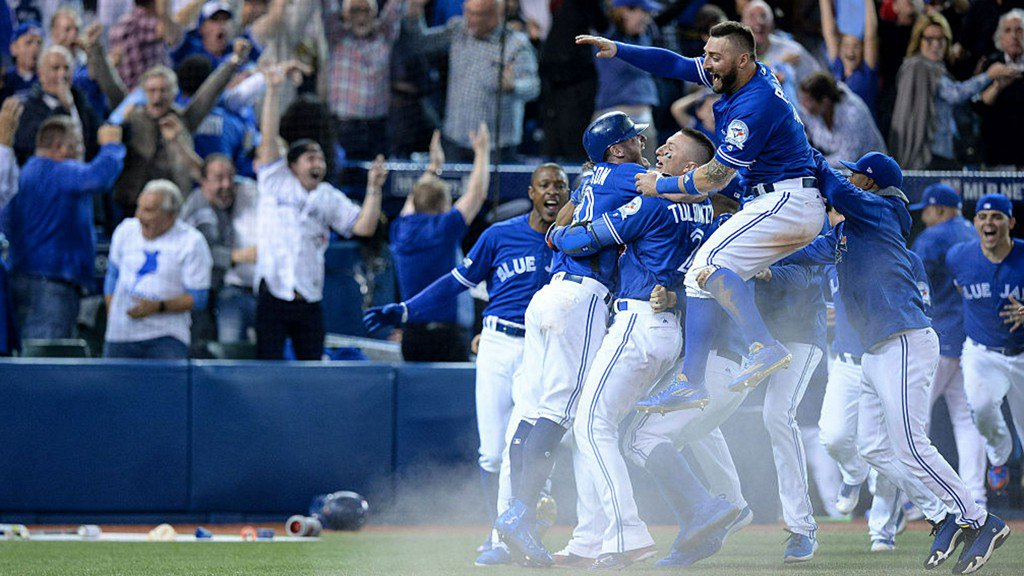 Joey is almost always business on the field, tough exterior.
Take a peek at what really matters to him.
Got to give a shout out to the fans, you were incredible the whole game. With many news sources ready and willing to pounce on any possible negativity, all they were left with was reporting about how incredibly loud you were. Congrats you passionate people.
Donny on the winning run, "I had to take a chance".
How do they find a cup big enough to fit his gigantic game gambling man-balls?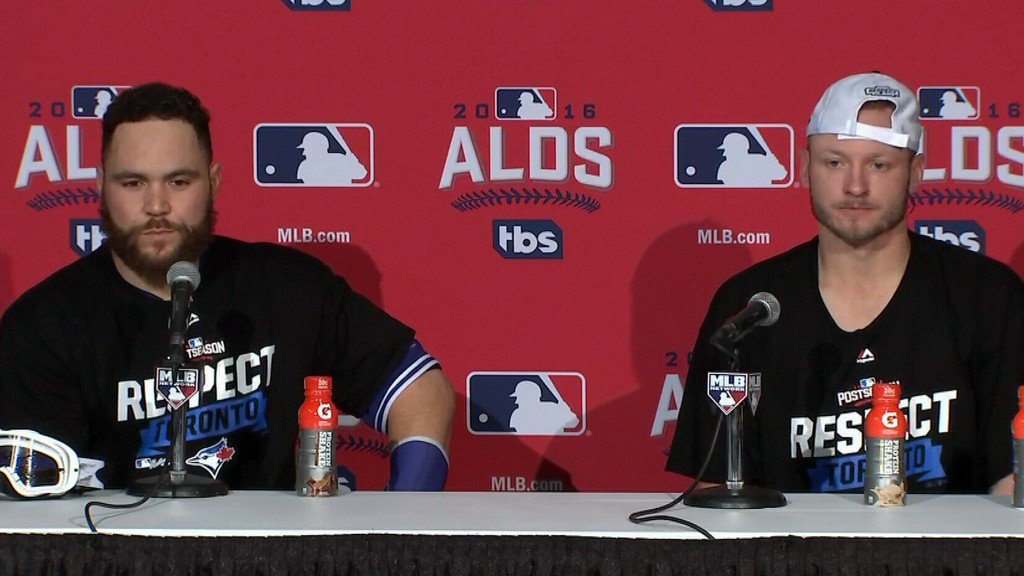 Raptors and Maple Leafs were in the house to support the Jays.
Bobby O was goddamn heroic this series, twice throwing 2 innings of flaming death at the Rangers.
Fitting he gets the win and the quote of the night: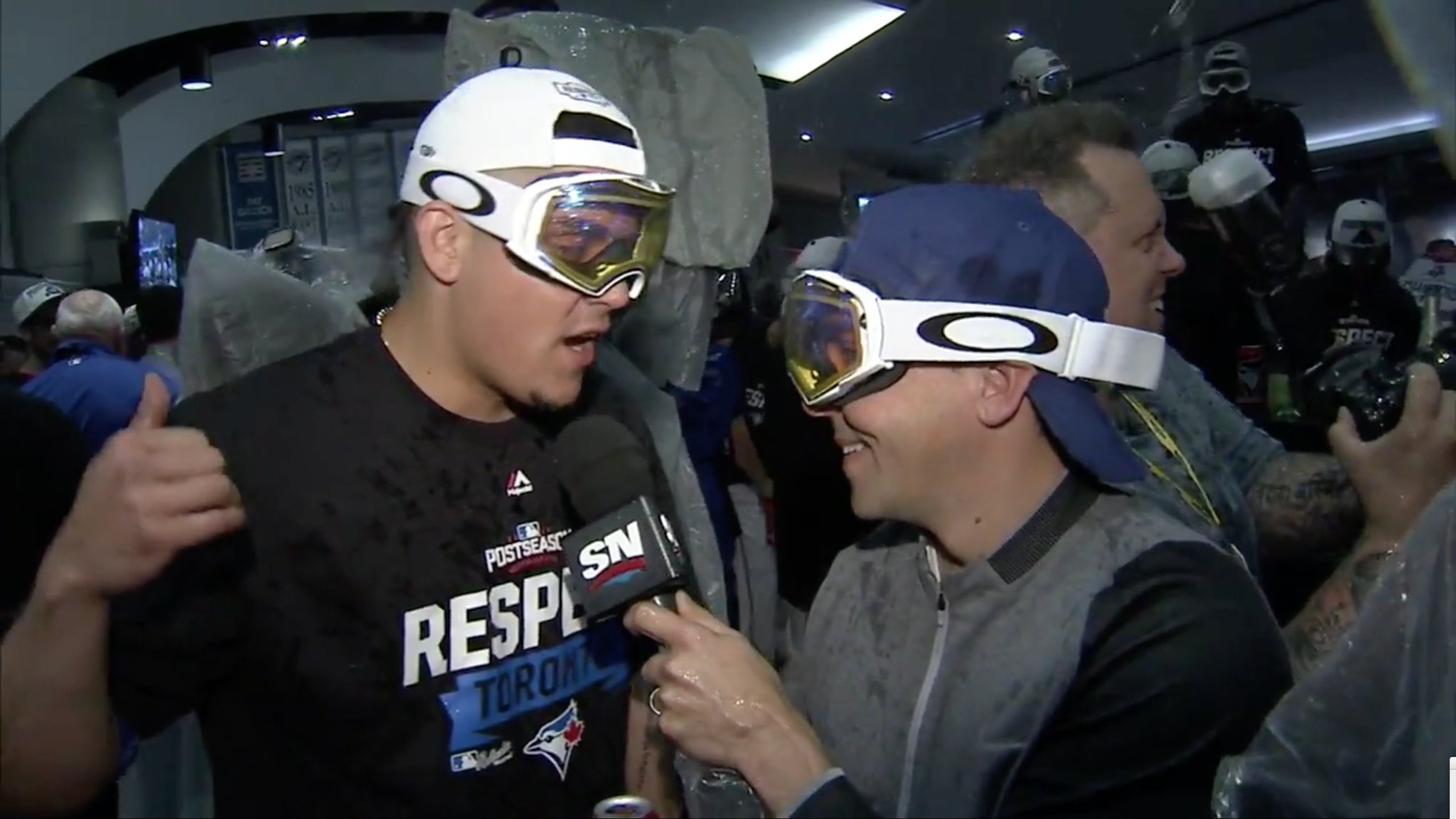 Barry: "Champagne 3 times in 8 nights, how are you doing it?"
Bobby the Legend: "We plan on doing this 2 more times Barry."
I love this cocksure madman. Iced veins, Zeus's lightning bolt for an arm and a refusal to fail.
I love Dinner and his stogies: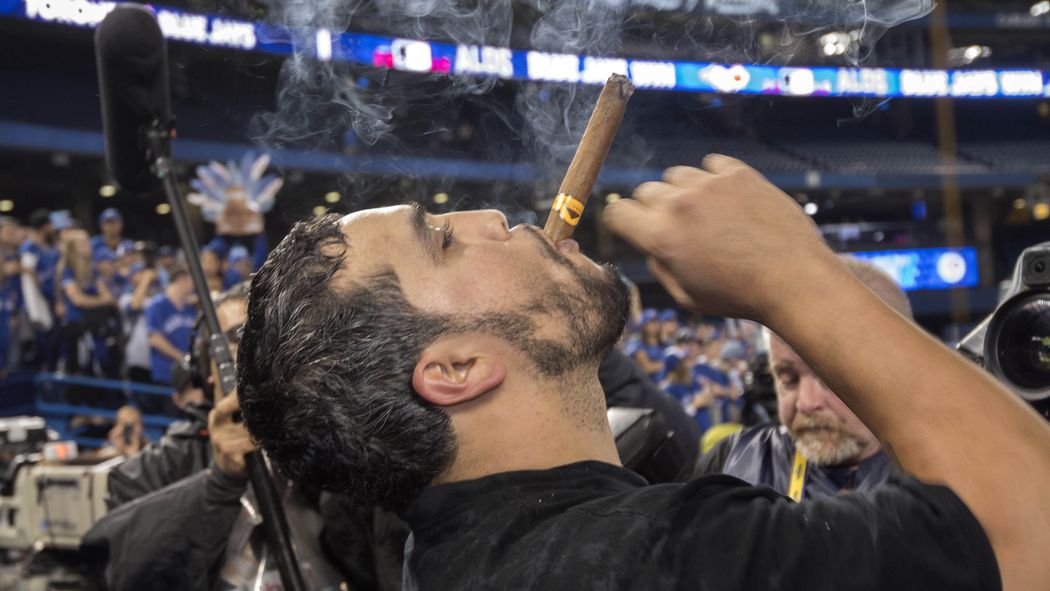 I think I'll end with this.
Hazel Mae dubbed him "The Bringer of Champagne".