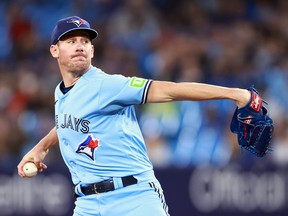 As the 2023 season draws to a close after an anticlimactic sweep at the hands of the Minnesota Twins, who snapped an 18-game losing streak in playoff games and won a playoff round for the first time in 21 years. Meanwhile, the Blue Jays playoff game losing streak extended to 7 games, dating back to the 2016 loss to the eventual world series runner-ups Cleveland Indians. They will have at least 8 years between winning a playoff round. The tale of the tape from the regular season: 89 wins, 73 losses, 30 series wins (9 of which were sweeps), 19 series losses (five of which were sweeps), 2 series splits, 17 season series wins (five of which were sweeps), 10 season series losses (including all 4 AL East opponents), and 2 season series splits. The biggest thing the Blue Jays need to improve is their play against their own division. Losing the season series against their AL East opponents meant that the Mariners and Rangers held the tiebreaker over the Blue Jays and the Blue Jays only held the tiebreakrer over the Astros after winning the season series, The new outfield dimensions after phase 1 of the major renovations has proven to be a DISADVANTAGE to Blue Jay hitters - less home runs.
This final random thoughts post will examine the reasons why the Blue Jays are eliminated, injuries this season and their impacts, three Blue Jays who succeeded and more (we'll even look at the changes to be made. Here are ten random thoughts from the 2023 MLB season.
1. As per usual, we will start with the injuries that the Blue Jays endured this season and their impact on the team. The Blue Jays were largely able to avoid a major injury to a key player, other than Danny Jansen, who missed missed the last month of the season with a fractured middle finger off a foul ball that deflected off his exposed finger. He narrowly avoided missing significant time in early August after he left a game after getting hit by a pitch on the same hand. Jansen missed a few days with that injury. Jansen also missed a few weeks at the end of May/beginning of June with a groin strain suffered running to 1st base. Jansen finished the year batting. 228 with 17HR and 53 RBI. The Blue Jays definitely need to look at signing a 3rd catcher to play in the minors and be competent in the majors in case Kirk or Jansen go down. The Blue Jays got a big scare on July 31st when star shortstop Bo Bichette had his right knee buckle on him when he slammed on the brakes when trying to stretch a single into a double. Luckily, the MRI showed no significant damage and he missed 3 weeks with a grade one patellar tendon strain. A week and change later, Bichette landed back on the IL with a right quad strain and missed the minimum 10 days. Matt Chapman was placed on the 10-day IL with a finger sprain after a freak accident in the weight room where he inadvertently dropped a dumbbell on his middle finger. He tried to play through the injury but in the end could not. Even after being activated, Chapman still apprared to be playing through the injury.. Even the all-star game wasn't a safe place for the Blue Jays. Closer Jordan Romano injured his back warming up to go into the all-star game.. He made a couple of appearances post-all-star break then went on the 15-day IL to take care of the injury once and for all. Setup man Erik Swanson missed a couple of weeks in September with thoracic spine injury
A couple of pitchers, Hyun-Jin Ryu and Chad Green, made returns from Tommy John surgery. Ryu made his successful return first, making his 2023 debut August 1st against the Orioles. Ryu gave up 4 runs on 5 hits while walking 1 and striking out 3 over 5 innings in that game. In 11 starts, Ryu was 3-3 with a 3.46 ERA. The Blue Jays won 6 of the games he started. Ryu was not selected to be a part of the playoff roster and has likely played his last game in a Blue Jays uniform. He is a free agent and should be getting some calls sincce he showed he can still be effective as a starter. A month after Ryu's return, reliever Chad Green made his Blue Jays debut. Signed in the off-season with hopes of making a seconf half impact, Green had a rough first appearance, giving up 4 runs on 4 hits and a walk over 0.2 of an inning. In 12 regular season appearances, Green was 3-0 with a 5.25ERA. He threw a clutch 1.1 shoutout innings in game one of the wild card series. He'll be coveted in free agency due to being able to use him in a variiety of situations.
The biggest injury concern the Blue Jays are dealing with is to sidewinder Adam Cimber, who made just 22 appearances this season and none after June 18th. He landed on the IL twice this season, missing a month late-April to late-May with a back injury. A month later and Cimber was put back on the IL with a right shoulder impingement. Cimber finished the season 0-2 with a 7.40 ERA over 22 apearances. He'll want a bounceback season since free agency is looming large in a year.
2. A big reason why the Blue Jays barely squeaked into the playoffs was intradivisional play vs. AL East opponents. They lost the season series to every AL East opponent, doing the worst against the eventual division champs Orioles, winning just 3 of 13 games and getting outscored by the Orioles and getting outscored 75-40. The quirkiest season series was vs. the Red Sox, with every series resulting in a series sweep. Here's another quirky stat: the Blue Jays outscored the Yankees, Red Sox and Rays by a combined 198-169, yet the three teams both won the season series 7-6. While there are fewer intradivision games with the MLB going with a balanced schedule with every team facing each other for at least a 3-game series and teams seeeing every team at least once every other season, intradivisional record remains the 2nd tiebreaker.. Because of their record against AL East opponents, the Blue Jays narrowly made the playoffs and nearly had to use Kevin Gausman in game 162 just to secure a playoff spot. Had the Mariners won game 162, the Rays surely would have relished the opportunity to eliminate a division rival.. One only needs to examine the last week of the season to see the impact of their subpar play against divisional opponents - they lost 4 of their last 6 games and were forced to play their best lineup up until the lsst game of the season. Would an extra day of rest for players like Vladdy and Bo Bichette have made any difference in the outcome? Debatable, but a few more wins would have perhaps given them the tiebreaker against a few more teams and maybe they would even be hosting the Rays in this key wild card series.
3. Two other big factors into why the Blue Jays are going home early and holding a 6-game playoff losing streak is the inability to drive in runners in scoring position and poor base running errors. Take the last game of the wild card series: Vlad got picked off 2nd base to end the 5th inning and Matt Chapman grounded into an inning ending double play with the bases loaded the next inning. In the 1st game, Bo Bichette made a poor choice in trying to score a batted ball that never left the infield. In the way back machine, the Blue Jays directly lost a game to the Red Sox on Canada Day because Bichette tried to score from 2nd base on a hit to left and was out by a mile. John Schneider stressed the importance of the little details. Well, it was a lack of attention to those details that cost the Blue Jays this wild card series, in particular, Vladdy getting picked off at 2B.
4. Three Blue Jays who impressed:
Bo Bichette - the star SS for the Blue Jays absolutely lived up to expectations and then some. Bichette led the team in batting average (.306), hits (175) and was 2nd in RBI (73). Out of the core Blue Jays batters, Bichette was by far the most dangerous batter. He is making his father (ex-MLB star Dante Bichette) proud. Bichette has improved defensively too, making just 8 errors all season.
Jose Berrios - It was a comeback season for Jose Beriios, who was inconsitent in 2022, from an ugly opening day start where he recorded just one out to an 8-inning gem June 10th, 2022. This season, Berrios was 11-12 with a 3.65ERA in 32 starts. Really tough the way his season ended with John Schneider pulling him after 3 innings plus a batter when he was dealing. You KNOW he'll be hungry for a strong 2024 season.
Kevin Gausman - the ace of the pitching staff, Kevin Gausman was excellent, going 12-9 with a 3.16ERA in 31 starts. His lone postseason start was less than stellar, allowing 2 home runs off the bat of Royce Lewis, fitting since the Blue Jays didn't give him much run aupport all season. He will all but certainly be the opening day starter next year (does he want to be after seeing Manoah and Berrios have rough seasoms after getting the opening day nod)?
5. Three Blue Jays who disappointed:
Alek Manoah -As mentioned above, the opening day start has been a bit of a bad omen the last two years. Manoah had a disastrous year, being demoted twice. In one of his last pitches of the season, Manoah ended the season of Angels outfielder Taylor Ward, who suffered several facial fractures. It's kind of sad how far Manoah has fallen from a 3rd place finish for the Cy Young award and an all-star appearance to 2022 to a ton of questions about his future. Manoah was 3-9 with a 5.87ERA over 19 starts. Perhaps the biggest factor in his tough year was the pitch clock. Manoah could not adjust to the clock. His command bad too, walking a career 59 batters. Manoah's off-season training program needs to have an emphasis on physical fitness (he needs to lose some weight and be in better shape if he wants to succeed). Further, Manoah needs to take care of any nagging injuries and get healthy and revamp his delivery.
Vladimir Guerrero Jr. - For the second straight season, Vlad has regressed with his stats, batting .264 with 26HR and 94RBI in 602AB over 156 games. He made a costly blunder in the 5th inning of the 2nd WC game when he was picked off 2nd base, nullifying a potential tying run with Bo Bichette at the plate (Bichette struck out to start the next inning). Guerrero Jr's ptoduction was likely effected by a nagging wrist injury that caused him to miss several games. Like Manoah, Vlad's off-season training program needs to include an emphasis on fitness.
Adam Cimber - The sidewider endured the worst season of his career, going 0-2 with a 7.40ERA in just 22 appearances. The two injuries he dealt with (sore back in April and shoulder impingement that ended his season in June) were major factors. It's difficult to see a role for him in the bullpen, bit he'll be given a long look in spring training next season.
6. Now for a look at who will win baseball's annual awards:
AL MVP - this is a tough one with Shohei Ohtani out of the running due to not playing since Sep 3rd due to a 2nd Tommy John surgery. I give this award to ex-Blue Jay Marcus Semien, who led the AL in hits, runs scored, plate appearances and at-bats. For those who like advance stats, he led the AL in WAR for position players. Corey Seagar will also get some votes (2nd in batting average (.327), WAR (6.9), slugging% (.623) OPS+ (.1.103)) and 1st in doubles (42). Bo Bichette should garner some votes too (he was 3rd in batting average (.306), 4th in hits (175).
NL MVP - This award is a coin flip between teammates Ronald Acuna Jr. and Matt Olson, who lead all the major offensive categories. I give the edge to Acuna Jr., who is 1st in offensive WAR (8.5), on-base% (.416), OPS+ (1.102), AB (643), PA (735), runs scored (149), hits (217), total bases (383) and stolen bases (73) and 2nd in batting average (337). This vote shouldn't be that close, although Freddir Freeman will get some votes for being right behind Acuna in most of the above categories and 1st in doubles (59).
AL Cy Young - Gerrit Cole and it's not close. He absolutely locked up the Cy Young with a near flawless complete game shutout in his final start against a Blue Jays team looking to lock up a wild card spot. He led the AL in WAR for pitchers (7.5), ERA (2.65) Win-loss% (.789), WHIP (.981), Hits/9IP (6.761), IP (209) and shutouts (2). Cole was tied for 3rd in wins (15) and was 3rd in strikeouts (222). He was also one of only 5 AL starting pitchers to throw multiple complete games (he threw 2. Jordan Lyles led the AL with 3 complete games. Mike Clevinger, Nathan Eovaldi and Framber Valdez also threw 2 complete games this season. Chris Bassit was the only Blue Jays pitcher to throw a complete game).
NL Cy Young: Blake Snell wins the Cy Young for leading the NL in WAR for pitchers (6.0) ERA (2.25), and hits/9IP (5.750). Spencer Strider will get some votes for leading the league in wins (20), win-loss% (.800), 2nd in WHIP) (1.074), 1st in strikeouts (281) and strikeouts/9IP (13.548). The Cy Young race in the NL is definitely not as cut and dry as the AL.
AL rookie of the year: Masataka Yoshida - a bright light on a Red Sox team that finished 4th in the AL East and had an impact on the wild card race. Yoshida batted .289 with 15HR and 72RBI. He was also a perfect 8 for 8 in stolen bases.
NL Rookie of the year: NYM Pitcher Kodai Senga - 12-7 in 29 starts, 2.98ERA, 202 strikeouts while playing on a team that missed the playoffs
AL Manager of the Year - Balrimore Orioles manager Brandon Hyde - hands down. In just two seasons, the Orioles have gone from losing 100+ games to winning 100+ games. The Orioles are a favorite to win the world series with a strong pitching staff and several players in their lineup who can do damage. Their biggest question mark heading into the ALDS is who closes with Felix Bautista done for a year with Tommy John surgery. Nonetheless, the Orioles will be a tough out in the playoffs.
NL Manager of the Year - Atlanta Braves manager Brian Snitker - The Atlanta Braves have made the playoffs in 6 of the 7 years Snitker has been manager (the franchise is alsio led by Alex Anthopolus and ex-Blue Jays trainer George Poulis. Coincidence?). Sure, playoff results are lacking, but they have won a world series (2021) and made the ALCS 2 years in a row (2020 and 2021). They have won the NL East division title 6 years in a row. By comparison, the Blue Jays made the playoffs three times in the same time frame, getting swept in the WC round all three times. Their best season was 2022 when they grabbed the 1st WC spot and lost at home to the Mariners after a spectacular collapse in the 2nd WC game. Perhaps the Blue Jays might want to consider the Braves model for winning and look at how the Braves shaped their team.
7. With a losing season there will be changes and that is guaranteed to happen with third base coach Luis Rivera retiring after a decade of waving runners home/putting up the stop sign. Could it be that Rivera saw the writing on the wall and decided to jump before he was fired? The Blue Jays directly lost one game due to confusion over whether Rivera put up the stop sign (Canada Day against the Red Sox) and in the elimination game, Vlad was picked off because he could not hear Rivera yelling at him to get back to the base. Other players have blown through stop signs and his calls at 3rd base on hitting strategy have been suspect. Hitting coach Guillermo Martinez is likely gone since the offense is the single biggest reason why the Blue Jays were eliminated. They scored 1 run in 2 games in the wild card series with some terrible at-bats. It's inconceivable that virtually every batter in the lineup had a supar season. Bo Bichette was the only batter who played up to expectation (batted .306 with 20HR and 73 RBI.) Matt Chapman had a hot April, but was subpar the rest of the year. What about manager John Schneider? He made a critical mistake in the elimination game by removing starter Jose Berrios. To be frank, his bullpen management has been suspect all season, not to mention his lineup choices. The argument for keeping him is he was signed to a 3-year deal at the end of last season. The argument for letting him go are the critical mistakes he made in the WC game, including using the same lineup as the 1st game and who started the 2nd game. The argument to fire Schneider will be made stronger if the Blue Jays decide that Ross Atkins has had enough time to build a winner - surely the new GM will want to hire his own manager/coaching staff.
8. Let's have a look at the Blue Jays pending free agents. There are six Blue Jays who are set to hit free agency this winter: Matt Chapman, Hyun-Jin Ryu, Jordan Hicks, Brandon Belt, Jordan Hicks and Kevin Kiermaier. Brandon Belt is contemplating retirement and the Blue Jays may want to go in another direction for DH/backup 1st baseman. Cavan Biggio was steady and came up with some clutch hits for instance. I don't see Merrifield returning either with the utility fielder likely to have mutltiple interested teams. Hicks is also almost certainly gone, especially after seeing Berrios pulled in the 4th inning of a game he was dealing. It is interesting that Hicks became the closer the last few games. Could being offered the role of closer sweeten the pot for him to re-sign? Rumor has it, Hicks wants to be a starter again. Matt Chapman is also very likely gone since he will be one of the best players available on the free agent market in a key position to boot. Ryu should garner some interest after making 11 starts and showing he is recovered from Tommy John surgery. The Blue Jays will be banking on Alek Manoah having a bounceback year so will likely let him go. Kiermaier is the most likely to re-sign and will be a relatively cheap option, though will covet more $$ after a solid season hitting at the no. 9 slot and his elite defense will be attractive. The Blue Jays will likely make offers to all pending free agents but Ryu.
9. Finally, we'll end things by looking at the free agent targets and needs for the Blue Jays. The biggest need positionally is some bats that can deliver some clutch hits. Two positions of need will be the hot corner (with Matt Chapman likely leaving) and 2nd base where there was no stable starter. A platoon of Cavan Biggio and Whit Merrifield played the bulk of the innings. The Blue Jays are pretty set with their starting pitchers, but they may want to sign another starter in case Manoah can't bounceback after a disastrous season. Could the Blue Jays throw a bunch of money at Shohei Ohtani to be a full time DH? He would certainly solve the problem of driving in runners in scoring position and the Blue Jays have batters who could protect him in the lineup so pitchers can't just intentionally walk him. The trouble is, Ohtani may want to stay west and there are days where the Blue Jays would need to DH Vlad and George Springer to keep them fresh. Maybe Joey Votto decides to finish his career in Canada. He would be a good target since he can play 1st base and DH. As far as a potential fifth starter, the Blue Jays could target former Blue Jays Marcus Stroman and Ross Stripling (Stroman would be game to return to Toronto but it may not be mutual). Cody Bellinger and Evan Longoria are a CF and 3B the Blue Jays could target. To be sure, the lineup could well be substantially different, but the pitching staff could be just a pitcher or two different. The Blue Jays will also take a longer look at some of the prospects who did well this season, and in particular Davis Schneider, Cam Eden and Spencer Horwitz.
10. Blue Jay of the year: There were a few worthy candidates here (Bichette was excellent and has turned out to be the best of the three that graduated to the majors in 2019, Kevin Gausman turned into the ace of the staff after Alek Manoah imploded, Yusei Kikuchi and Jose Berrios both had bounceback seasons after subpar 2022 seasons). However, Chris Bassitt gets the nod as Blue Jay of the year. It had to be a pitcher since the offense was blah. Bassitt led the Blue Jays in starts (33), wins (16) and complete games (1). His best starts came on the night his wife gave birth and and the start after. Quite frankly, he should have relieved Berrios or even started the elimination game since clearly the team did not trust Berrios. Thank you all for reading all the game recaps and random thoughts posts and I'll catch you all next year.